Two-Time Daytona 500 Champion Michael Waltrip To Appear At The Canadian Motorsports Expo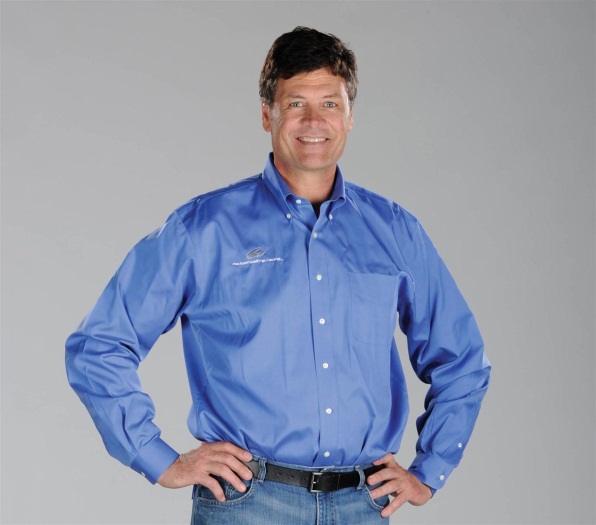 The Canadian Motorsports Expo Powered by Inside Track Motorsports News is known for being the place that Canadian fans truly begin their racing season, connecting with drivers, tracks and different companies. For 2013, the fans will be in for a treat as two-time Daytona 500 winner Michael Waltrip will appear at the event on Saturday February 9th to sign autographs and participate in an on-stage Q&A session.
"In addition to being a two-time winner of the Daytona 500, Michael Waltrip is one of the most popular and recognizable personalities in all of racing, Canadian Motorsports Expo Show co-promoter Rob Morton said. "He's involved in all aspects of the sport, which gives him a unique perspective. We're very excited that he's coming to the CME."
Waltrip, a veteran behind the wheel, has taken part in 770 Sprint Cup Series events during his 28 years of racing as a driver. He has now moved up to an ownership role, having both drivers Martin Truex Jr. and Clint Bowyer qualify for the Chase for the Sprint Cup last year.
Beyond that, he has become a well known television personality for helping in SPEED's Camping World Truck Series broadcast. He published a book called In The Blink of an Eye, which talks about how things changed with the death of Dale Earnhardt.
The three day event takes place from February 8-10 at Toronto's International Centre. For the past six years, drivers have been able to connect with track representatives and companies while fans have connected with tracks, drivers and special celebrities.
At the event, Waltrip will be there to talk about these things, among other things.
"With the racing season less than a month away, it's a very busy and exciting time," Waltrip said. "MWR had its most successful season ever, in 2012, and we're really looking forward to 2013. Add into the mix that I'll be racing in the Rolex 24 and the Daytona 500, and I suspect I'll have plenty to talk about with the fans at the Canadian Motorsports Expo. I look forward to meeting as many of them as possible and signing a lot of autographs."
Just a week prior to the CME, he will compete in the Rolex 24 hour road race at Daytona International Speedway. After making his debut in the event last year, Waltrip will return to the race, once again driving a Ferrari 458 Italia. Waltrip will be joined by co-team owner Rob Kauffman, MWR NASCAR Sprint Cup Series driver Clint Bowyer and Portuguese Endurance veteran Rui Aguas.
Then a week after the CME, he will be back in Daytona in the hunt for his third Daytona 500 victory. Waltrip recently announced he will drive for Brandon Davis' Swan Racing team with Tony Eury Jr. as the crew chief and Steve Hmiel as competition director. Eury Jr. was Waltrip's crew chief during the 2005 Sprint Cup Series, while Steve Hmiel crew chiefed for Waltrip in 2001 when he won the Daytona 500 for the first time.
"We're looking forward to Daytona," Waltrip said. "It's my favorite time of the year every year, to come down here and get to participate in the greatest race in the world, in my opinion. To have won it before just makes coming back that much more special."
Waltrip has secured an engine for Daytona from Toyota Racing Development (TRD) through MWR's alliance with the manufacture.
Details surrounding Michael Waltrip's appearance on Saturday, February 9 at the CME will be announced in the coming weeks. For updates on this and other CME news, visit the website atwww.CanadianMotorsportsExpo.com.