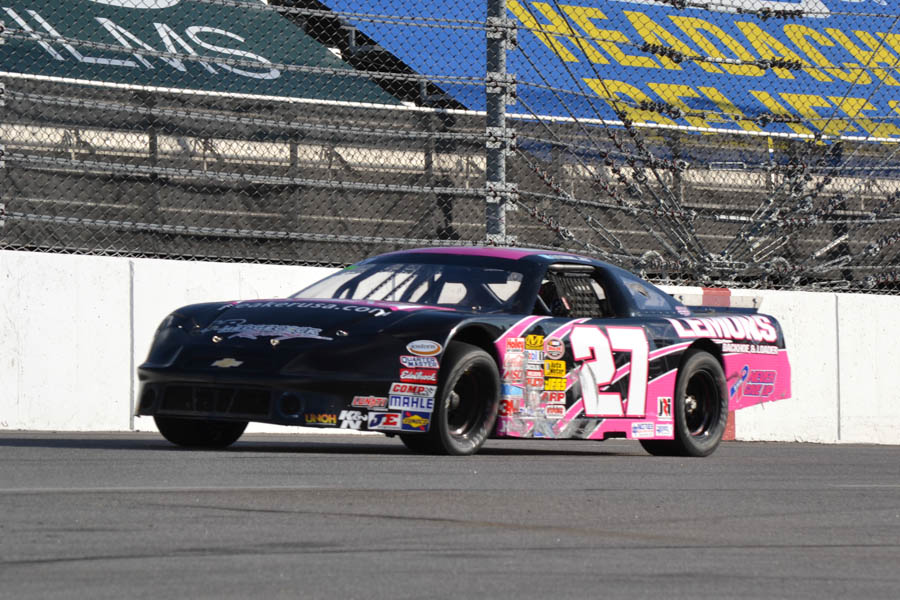 Tommy Lemons Jr. survived a rough and tumble 200 laps at Martinsville Speedway to score the victory in the biggest, most prestigious late model stock race of the year. Lemons led a few laps early before relinquishing the lead to Whelen All-American Series national champion, Lee Pulliam.
As the laps counted down toward the halfway break, Lemons' car started to come to him. He pressured Pulliam, but could not get under him enough to make the pass.
During the halfway break Lemons stated, "We need a 30-40 lap run to get our car rolling, if we get that I think we can get up front." After the break, the top-8 cars were inverted, and Lemons would restart seventh. Several cars got together and collected Lemons leading to a flat tire and sending him to the rear.
Lemons fought his way back to the front an put himself in position as the end of the race drew near. On a restart with two laps to go, Deac McCaskill turned leader Pulliam heading into turn one causing a multi-car crash. As darkness fell on the track, the red flag was displayed.
After the cleanup, the field was reset with Lemons on the outside and 15-year old, Dillon Bassett on the inside. On the restart, Bassett seemed to spin the tires and Lemons took the lead heading into turn one. Bassett's team was livid, saying Lemons jumped the restart. Track officials did not see it that way, however, as they credited the win to Lemons.
The win was Lemons' first win at the famed Martinsville Speedway. He scored five wins during the season competing at several tracks including – Caraway, Southern National, Motor Mile, and South Boston.
Bassett finished second and while celebrating what he thought should have been his victory on the front stretch he fell to the ground with exhaustion. His team had said he was having trouble with fumes in the car in the closing laps.
Former NASCAR Touring Series driver, Dennis Setzer fought his way back from a lap down to finish third. Blake Stallings and second generation driver, Ryan Stiltner rounded out the top five.