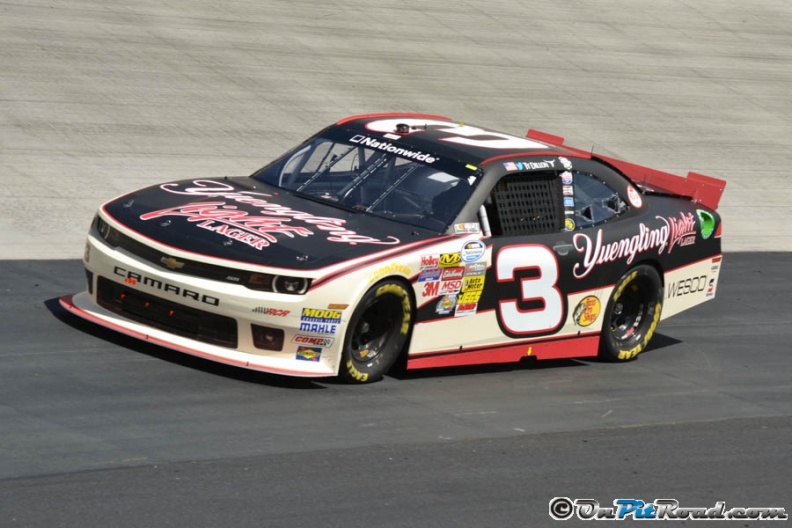 When it was announced that Ty Dillon would move up to the Nationwide Series in 2014, expectations were placed immediately on his shoulders to have a great season. After all, he was coming off winning the Camping World Truck Series Championship. So far, so good.
In the first four races this season, Dillon has finishes of seventh, 10th, 11th and sixth while starting in the top nine in the last three races. As a result, he currently sits third in points.
The finishes are surprising to some, based on the limited schedule that Dillon ran last season as he only had one top 10 in the nine races that he ran. However, Dillon is matched with Danny Stockman Jr. and the same group that led his older brother to the 2013 Nationwide Series Championship.
Stockman had the ability to bring out the best in Austin Dillon to lead him to the title, with encouraging him to be a solid contender, while helping keep him calm and out of trouble. Now Stockman is being led down the same road with Dillon.
Ty's success will depend on one thing, though – how he handles the pressure. Everybody expects Ty to win the championship due to having the team. However, he has shown that he can handle the pressure as noted by his experience in the truck series.
"Even if there's someone putting pressure on me, I'm going to go out there and work twice as hard to prove that I'm twice as good," he commented.
If Ty isn't able to have a solid top five season, though, it may bring bigger consequences in the eyes of fans. A lot of people believe that he only has the current ride due to being Richard Childress' grandson. However, a successful season would go a long way helping put everyone in their place – or at least most of the critics.