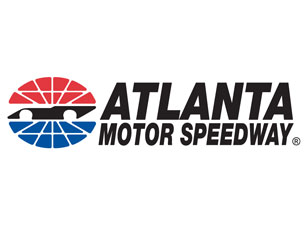 Love's Travel Stops Driver Earned FRM's History-Best Atlanta Finish in 2013
STATESVILLE, AUGUST 26, 2014 – David Gilliland, driver of the No. 38 Love's Travel Stops Ford, comments on racing at Atlanta Motor Speedway:
"Atlanta is a really fast track. On a qualifying lap, you really feel the sensation of speed as you're going around. During the race, with the track being as worn out as it is, the times really slow down. But it's an awesome racetrack. It's definitely one of my favorite tracks, and we've run pretty good there the past couple of years. You're driving the heck out of it each and every lap, and it's a lot of fun. It's bumpy, rough, wore out and all the stuff that puts on a good show, and it usually does put on a good race.
"You want to go at the beginning to try to get as much as you can. But you only have so much on your tires, and you can use them early or you can use them later. And if you use up the tires early, you're not going to have anything later in the run. I've had to learn that lesson the hard way probably more than once. You have to balance it every run."
JUST THE FACTS: Gilliland has 12 Sprint Cup career starts at Atlanta Motor Speedway … His top finish at the 1.5-mile oval is 15th (2006) … Gilliland earned Front Row Motorsports' history-best finish at Atlanta in 2013, finishing 17th … Love's Travel Stops returns as primary sponsor for the Labor Day weekend race.
. @DavidGilliland earned @FrontRowNASCAR's history-best finish at @AMSudpates in 2013, finishing 17th. #NASCAR #AMSNightRacing
About Front Row Motorsports
Front Row Motorsports is a race-winning organization competing in NASCAR's premier Sprint Cup Series, fielding the No. 34 of David Ragan, the No. 38 of David Gilliland and the No. 35 Ford. The team is owned by Bob Jenkins and is headquartered just outside of Charlotte, N.C. FRM was named to INC Magazine's "INC 5000" list in 2012, recognizing the 5,000 fastest-growing private companies in the U.S. The team's partnership base is representative of more than $200 billion of the U.S. economy and includes organizations such as Ford Motor Company, CSX Transportation, Love's Travel Stops, Farm Rich, Taco Bell and Long John Silver's. Visit teamfrm.com.