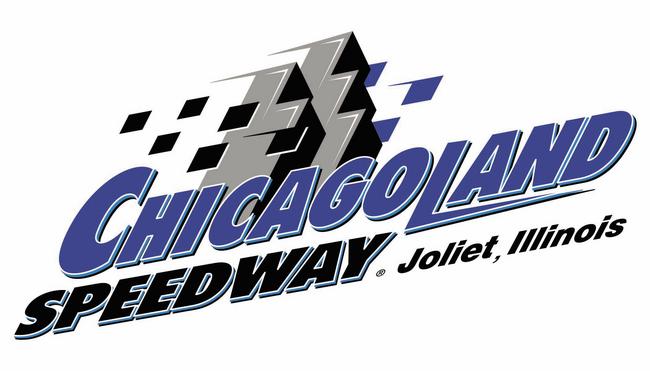 Joliet, Ill. (Sept. 14, 2014) – Johnny Sauter, driver of the No. 98 Nextant Aerospace/Curb Records Toyota Tundra, didn't have the night he envisioned in the rain-delayed Lucas Oil 225 at Chicagoland Speedway. Following his first pole position start in six races at the 1.5-mile D-shaped oval, Sauter led the field for the first 23 laps before losing the lead on lap 24 to Austin Dillon. The ThorSport Racing driver fell as far back as sixth, battling a Toyota Tundra that was "tight on exit" in the early part of a run and then "swung free" at the end of a run.

Crew chief Jeff Hensley brought the No. 98 machine to pit road for the first time under caution at lap 63 for four tires and fuel, including a chassis adjustment to aid in the handling. When racing resumed on lap 66, Sauter was scored seventh, and would maintain that position until coming down pit road under green for a scheduled stop at lap 108 for four tires and fuel. Unfortunately, the Necedah, Wisc. native was caught speeding on the entrance to pit road and forced to serve a pass-thru penalty on lap 110 of 150, under green. The chain of events would leave the No. 98 machine scored two laps down to the race leaders. Sauter was able to get one of his two laps back by taking the wave around when the third and final caution was displayed at lap 113 but the ThorSport Racing driver was never able to get back on the lead lap. When the checkered flag waved, Sauter was scored in the 14th position, one lap down to race winner Kyle Busch.

Notes:
Johnny Sauter was awarded the Keystone Light pole for the Lucas Oil 225 at Chicagoland Speedway after rain forced NASCAR to cancel qualifying and set the field based on the rulebook
This was Sauter's first pole in six starts at the 1.5-mile D-shaped oval
The ThorSport Racing driver led the field twice during the Lucas Oil 225 for a total of 24 laps
The No. 98 Tundra was penalized on lap 108 of 150, under green, for too fast entering pit road, which resulted in a pass-thru penalty served on lap 110
Sauter finished 14th in the Lucas Oil 225 at Chicago, his fifth top-15 finish in six starts
Sauter is now second in the 2014 NCWTS driver point standings, five points behind leader Matt Crafton
In 2014, Sauter has amassed one win, seven top-five and 12 top-10 finishes
Kyle Busch won the sixth annual Lucas Oil 225 at Chicagoland Speedway followed by Matt Crafton (second), Austin Dillon (third), Tyler Reddick (fourth), and Jeb Burton (fifth)
Up next for the No. 98 ThorSport Racing team is the UNOH 175 at New Hampshire Motor Speedway, the first time the series has visited the 1.058-mile track since 2011
Quote – Johnny Sauter:
"That first run we started out tight on exit and then swung to the free side, We made some adjustments on that first stop to give us some security and then I was just free everywhere, especially through the center. All-in-all it was a decent night until we got caught a lap down due to pit strategy and then the pit road penalty. After it was all said and done we were two laps down. We took the wave around on that last caution and got one of our laps back but never could get another caution to get back on the lead lap."
Practice: 5th; 30.90 seconds/174.74mph
Final Practice: 1st; 30.58 seconds/176.54mph
Qualifying: Cancelled due to rain, starting line-up set based on rule book.
ABOUT NEXTANT AEROSPACE:Nextant Aerospace is recognized as the first company in the world to introduce aircraft remanufacturing to the business jet market. The Nextant 400XTi is a completely-rebuilt Beechjet 400A/XP with Williams FJ44-3AP engines and the Rockwell Collins Pro Line 21™ integrated avionics suite. The new aircraft also has major aerodynamic enhancements and an improved engine mounting configuration with redesigned nacelles and pylons. The 400XTi is delivered with a two-year full-aircraft warranty and after-sales support provided by a global network of owned and authorized service centers. Founded in 2007, Nextant is based in Cleveland, Ohio. Nextant is a Directional Aviation Capital company. For more information, please visit, like us on Facebook, follow us on Twitter @NextantAero or join us on LinkedIn.
ABOUT CURB RECORDS:
Curb Records is one of the world's leading independent music companies. Owned and operated by Mike Curb since 1962, Curb Records has achieved 375 Billboard number one records, nearly 1,200 Billboard Top Ten records and charted just under 4,000 Billboard records. Today's roster includes some of the top names in Country, Christian and Pop/Rock music. Curb Records was honored as Billboard Magazine's 2001 Country Music Label of the Year and Radio & Records Magazine's 2005 Overall Gold Label of the Year. For more information visit www.curb.com.
ABOUT THORSPORT RACING:
ThorSport Racing, based in a state-of-the-art 100,000-square-foot facility in Sandusky, Ohio, is the longest-tenured NASCAR Camping World Truck Series team. ThorSport, which has run in the Truck Series since 1996, in 2014 will run the No. 88 Menards Toyota Tundra driven by 2013 drivers' champion Matt Crafton, the No. 98 Nextant Aerospace/Smokey Mountain Herbal Snuff/Carolina Nut Co./Curb Records Toyota Tundra driven by Johnny Sauter and the No. 13 Estes Toyota Tundra driven by Jeb Burton in the Truck Series.