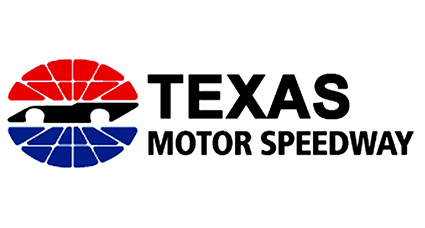 Love's Travel Stops on No. 38 Ford for 'Home' Race
STATESVILLE, OCTOBER 28, 2014 – David Gilliland, driver of the No. 38 Love's Travel Stops Ford, comments on racing at Texas Motor Speedway:
"Texas will be fun. We've got Love's Travel Stops back on our car. It's a home race for them because it's pretty close to their headquarters in Oklahoma City. We'll have a lot of guests and friends from Love's out there supporting us, so it'll be a big race for us.
"Texas is one of my favorite tracks. It's very, very fast and has a good amount of banking and a lot of character. You know when you're driving over the tunnel, on both ends, because it's bumpy and rough. It's a great racetrack, and I'm really looking forward to going out there, especially with Love's Travel Stops on board.
"The goal is to make your car work well over the seams in the racetrack. Otherwise, you have to sort of navigate around them. The car that wins will be able to run right through them. It's not quite as easy as it sounds. But hopefully we can get our car doing that, and we can come out of there with a great day. "
JUST THE FACTS
:  Gilliland has 16 Sprint Cup career starts at Texas Motor Speedway … He has one top-15 and two top-20 finishes at the 1.5-mile oval … His top finish at Texas is 15th (2008) … Love's Travel Stops returns as primary sponsor for
Sunday's
race.
About Front Row Motorsports
Front Row Motorsports is a race-winning organization competing in NASCAR's premier Sprint Cup Series, fielding the No. 34 of David Ragan and the No. 38 of David Gilliland.  The team is owned by Bob Jenkins and is headquartered just outside of Charlotte, N.C.  FRM was named to INC Magazine's "INC 5000" list in 2012, recognizing the 5,000 fastest-growing private companies in the U.S. The team's partnership base is representative of more than $200 billion of the U.S. economy and includes organizations such as Ford Motor Company, CSX Transportation, Love's Travel Stops, Farm Rich, Taco Bell and Long John Silver's. Visitteamfrm.com.