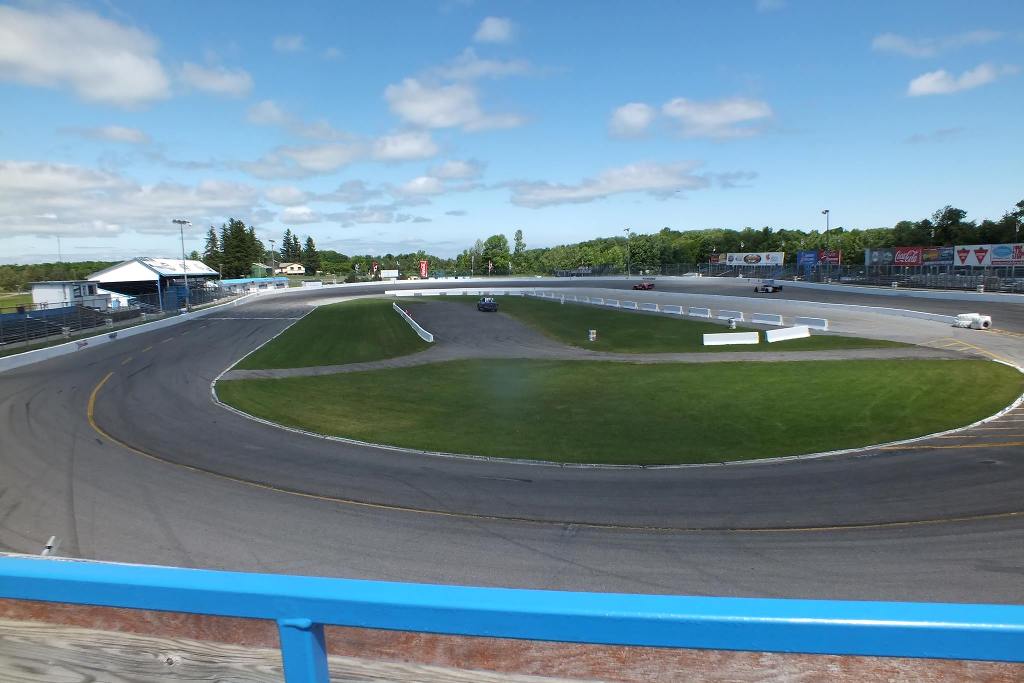 One track is looking to defuse the rumor pot, while another track is full steam ahead already on their plans for the 2015 race season.
Near the middle of October, it was announced that Burl's Creek was bought by Contrans Group Inc. and immediately, the flood gates open with talk of Barrie Speedway also being bought by the same company. The rumors were only fueled by local newspapers printing stories containing that content. In the recent weeks, it has been stated by track management that the rumors are false.
Apex Motorsports still owns the track as they get ready for their sixth season and one of the five owners, Angela Clarke, told The Barrie Examiner that the speedway is not on the market.
"It's the rumour mill that's doing it all," she added. "We're working our butts off to say, 'we still own the speedway.'" She also went on to say, "We're a family business. We would know if someone was trying to work a deal. It's disheartening because we work so hard as a team to make it a place where people want to come and drivers want to race."
With the rumors in the rearview, the track looks to begin putting together a schedule for next year, as well as their rule package for their Limited Late Model, Thunder Car and Pure Stock drivers.
Full Throttle Motor Speedway is already looking towards it's second year of racing with owner Gord Bennett beginning discussions of next year on the track's facebook page.
"Exciting day for Full throttle Motor Speedway," Bennett posted on November 6th. "There will be some very important news in the near future that will directly affect the track, our sponsors, all the teams and drivers, our staff and especially our fans throughout the 2015 season. More information will be given as things become available. Our 2015 season schedule and rules are also 90% done, just a couple more tweaks and they will be released by the middle of November. Stay tuned…."
Gord Bennett and Full Throttle Marketing bought Varney Motor Speedway at the beginning of 2014, renaming the oval Full Throttle Motor Speedway. Bennett then put together a full schedule of Friday night racing, as well as beginning to make improvements to the speedway. The result was success with drivers and fans coming out from across the province to experience the action.
On top of the facebook announcement, the following countdown was shared towards the 2015 season.
The discussion has only continued with talk of allowing outlaw bodies for the track's Limited Late Model class.
"The 2015 "option" for our Outlaw Late model body rule for FTMS. Template roof and windows, the rest of the body will be outlaw style. More Outlaw Limited Late Model rules and the dates for our 11 races to follow in a couple more days," was posted by Bennett on Saturday, November 9th.