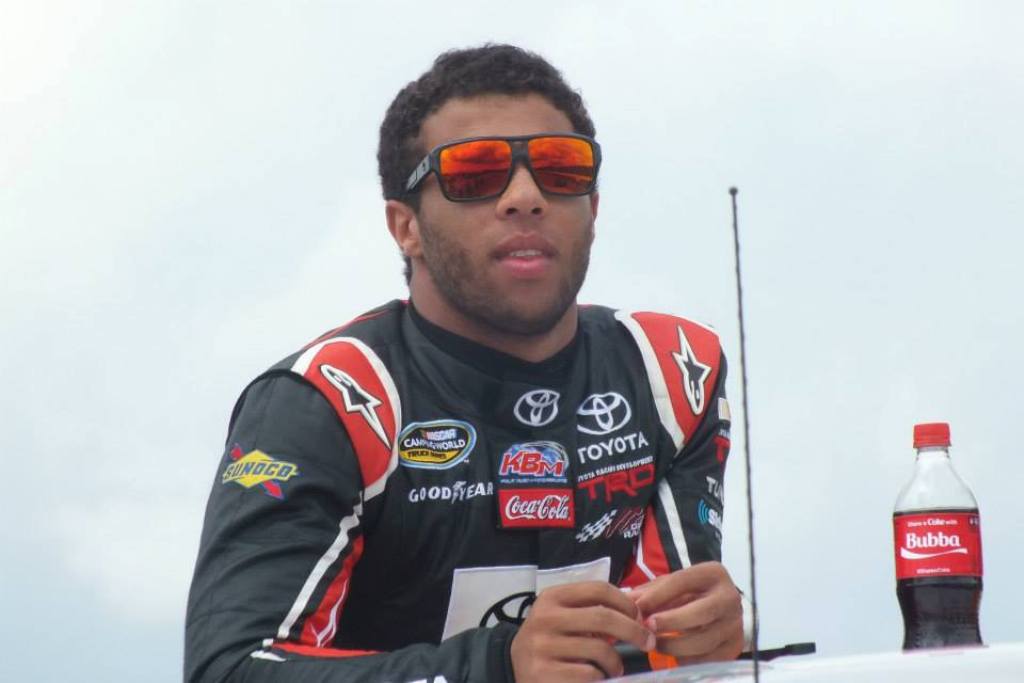 On Monday, December 8th, Joe Gibbs Racing confirmed that they have granted Darrell Wallace Jr. a release from his contract with the team heading in 2015.
Wallace asked for a release from his contract as JGR has been unable to find funding for the 21-year-old for the full NASCAR Xfinity Series (formally NASCAR Nationwide Series) schedule next season. Completing his second season of NASCAR Camping World Truck Series competition, 'Bubba' was expected to move up and run the full schedule. Instead, JGR has only been able to secure funding for 10 races. \
"I wish things were finalized,'' Wallace said after winning the truck series finale at Homestead-Miami Speedway. "We're continuing to work hard to find out future plans for me.
"In this day and age, it's so hard to get the right sponsorship and to get full‑time stuff. Racers, we just want to race, no matter what it is, if it's boxcars or in the Sprint Cup Series. We want to race, and I'll take what I can get.''
Wallace had a successful 2014 season, finishing third in points after winning four races over the course of the season for Kyle Busch Motorsports.
According to That's Racin, Wallace could be headed to Roush Fenway Racing in a fourth car for the full Xfinity Series schedule as a teammate to Elliott Sadler, Chris Buescher and Ryan Reed.