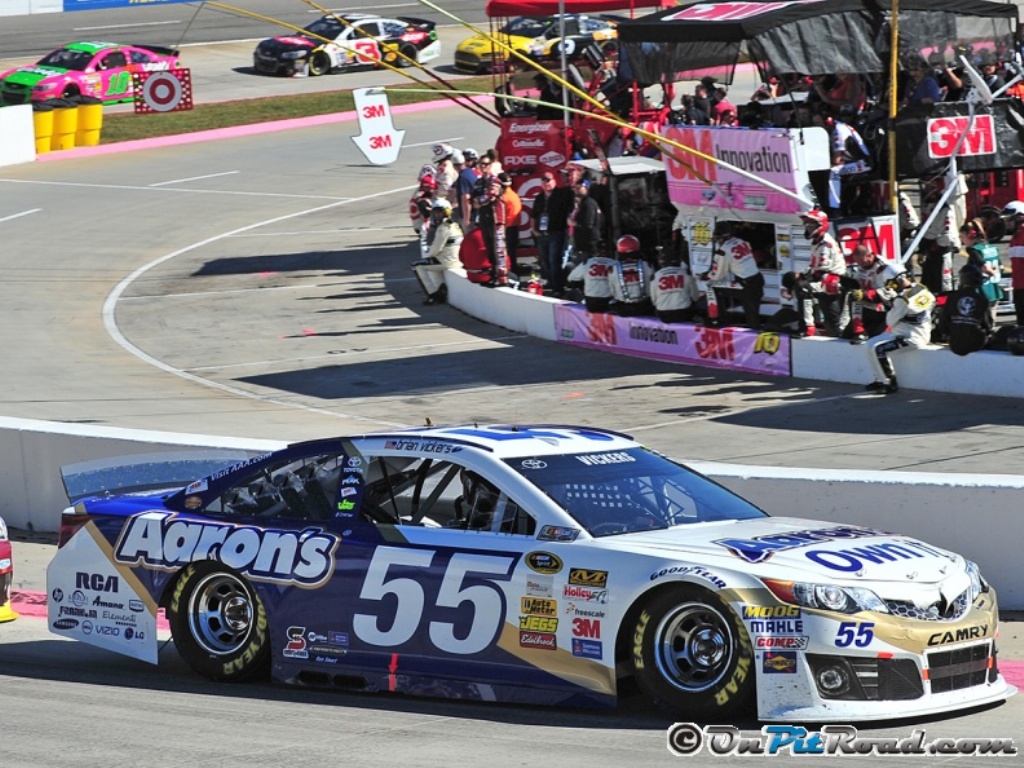 Michael Waltrip Racing announced on Wednesday, January 21st that Brian Vickers has been medically cleared to return to Sprint Cup series competition in early March.
"The doctors gave me a clean bill of health and said I will be better than before," Vickers said. "The advancements in modern medicine and surgical procedures are amazing and I have to thank my doctors at the Sanger Heart & Vascular Institute and Carolinas Medical Center for their extraordinary care. I have literally put my life in their hands twice and I cannot begin to express my level of gratitude.
"I was not feeling well in December, so I went to see Dr. William Downey in Charlotte. He discovered my body was rejecting a patch that was surgically placed over a hole in my heart a few years ago. He and Dr. R. Mark Stiegel immediately went to work on correcting the problem. I also want to thank the great counsel along the way by Dr. Jerry Petty, Dr. Robert Heyer and my hematologist Dr. Stephan Moll from the University of North Carolina School of Medicine who is the founder of www.clotconnect.org.
"Now all of my focus is getting ready so when I return we are prepared to win races and the championship in my Aaron's Dream Machine."
Vickers had corrective heart surgery during the early portion of the off-season. Health issues have hindered Vickers' racing on track, as he spent part of the 2012 and 2013 seasons off track due to blood clot issues.
As a result, Vickers' 2015 season debut will come at Las Vegas Motor Speedway on March 8th. Despite missing two races, NASCAR has given Brian Vickers an exemption, with regards to the Chase for the Sprint Cup requirements. Typically, drivers must attempt to qualify for each race, and win a race or be in a points spot to qualify. If Vickers win a race or is in a points spot, he would be eligible despite missing the first two races of the season.
"With the clearance from his physicians, Brian Vickers has satisfied all necessary NASCAR requirements to resume racing on March 5," Steve O'Donnell, NASCAR Excecutive Vice President and Chief Racing Development Officer, said. "Further, NASCAR has reviewed the circumstances surrounding his situation and has determined that he will maintain Chase for the NASCAR Sprint Cup eligibility despite neither entering nor attempting to qualify in the first two championship events, provided he meets all other necessary eligibility requirements."
Michael Waltrip will drive the No. 55 Aaron's Dream Machine Toyota in the Daytona 500, with a relief driver for Atlanta on March 1st to be announced in the coming weeks. Waltrip is a two-time Daytona 500 winner, having won the Great American race in 2001 and 2003 for Dale Earnhardt, Incorporated.