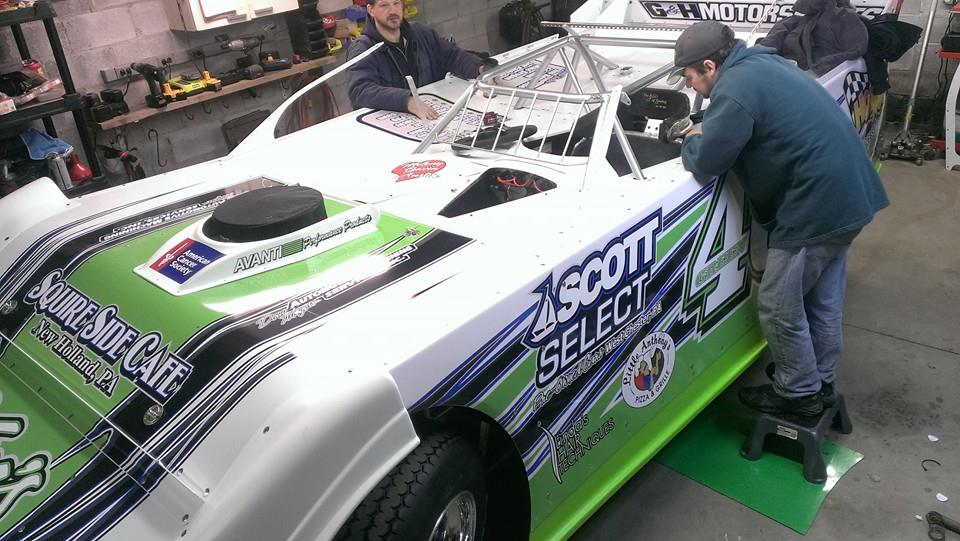 Hello, my name is Dan Green and this is my very first try at doing a blog. I want to thank Roger Holtsclaw and OnPitRoad.com for giving me this opportunity to give you a taste of what its like to be a local, short track race car driver.
In this first entry I wanted to let you know a little about me. I am 35 years old, married and a father of 2 boys, I live in a small town outside of Philadelphia, PA and have been in the auto body business for 15 years. I work at 3-D Auto Body and Collision Centers in Wayne, PA. I have been racing from the time I was 13 years old, in 1993 it was Go-Karts at Shellhammer's Speedway in Leesport, PA. From there I traveled to local and national tracks including Charlotte Motor Speedway while racing in the World Karting Association (WKA).
In 2013 I started driving Dirt Late Models at Grandview Speedway in Bechtelsville, PA and earned the "2013 Rookie of the Year" and finished 11th in points. 2014 was even better as I finished 6th in points and ended up with 7 top 5's and 14 top 10's.
2015 is starting out very well with picking up a 2015 LAZERX Chassis from Bernheisel Race Components in Jonestown, PA. The team is signing new sponsors for the year and our car will be in the annual  Area Auto Racing News' Pioneer Pole Buildings Motorsports 2015 fueled by Sunoco Race Fuels and Distributed by Insinger Performance Car and Trade Show in Oaks, PA.
When not racing I spend time with my wife, Meleny and our sons, Gavin and Austin. I hope to be able to bring you an inside look at how a weekly racer manages work, family and racing. I have included a picture from our shop where I am starting to install the Joie of Seating seat that I use into the car.