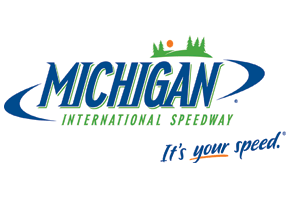 Daytona Beach, Fla. (Jan. 30, 2015) —When Bill Elliott climbed into his Ford on a late-winter afternoon in 1976, little did fans at North Carolina Motor Speedway know they were witnessing the birth of a NASCAR Hall of Fame career.
Elliott won seven times at Michigan International Speedway, the third most in track history trailing only fellow NASCAR Hall of Famers David Pearson's nine wins and Cale Yarborough's eight victories. Elliott became the first and only driver in MIS history to complete the "double double" in August of 1986. He swept both NASCAR Sprint Cup races in both 1985 and 1986 making him part of MIS history, winning four straight events. Elliott won six of eight Sprint Cup races at MIS from 1984-87.
The 2015 NASCAR Hall of Fame inductee started a track-record 61 races at MIS and topped the mileage chart with 22,424 miles completed. Only Pearson earned more pole positions than Elliott's six.
The 20-year-old Elliott, whose car was fielded by his father George and crewed by brothers Ernie and Dan, didn't last long in his NASCAR premier series debut. Engine problems sidelined the Elliotts early for a finish of 33rd in the 36-car field.
In fact, Elliott's first campaign of eight races – four for his father and four with Bill Champion, another independent owner-driver – produced six DNFs.
First impressions, however, can be deceiving. The Dawsonville, Ga. family may have lacked resources – as did many NASCAR premier series hopefuls during the economically depressed 1970s. What wasn't in short supply was perseverance.
The lanky, red-headed Elliott lasted long enough to catch the eye of Michigan industrialist Harry Melling, whose one-race sponsorship in 1981 dramatically changed NASCAR history.
Elliott, born Oct. 8, 1955, ultimately won 44 races, 16th among all premier series drivers, over a 37-season, 828-start career that ended in 2012. All but two victories came on tracks longer than a mile in length; 16 of them from a pole position start. Elliott's 55 career poles rank eighth all time.
Proclaimed "Awesome Bill from Dawsonville" by fans and media, Elliott and his No. 9 Ford Thunderbird set speed records at Daytona International Speedway and Talladega Superspeedway. His 212.809 mph mark established at Talladega on April 30, 1987 before engine restrictor plates reduced horsepower, is unlikely to be matched.
Elliott was at his best on NASCAR's biggest stages winning the Daytona 500 twice and the Southern 500 at Darlington Raceway three times. In 1985 he completed an unprecedented sweep of Daytona, Darlington and the spring race at Talladega Superspeedway to capture the "Winston Million" – a $1 million bonus for winning those three of four marquee events.
The driver's legion of fans voted Elliott NASCAR's Most Popular Driver an unprecedented 16 times.
While Elliott may have come from nothing in terms of economic support, his birthplace in Georgia's northern mountains provided something of a golden heritage. Stock car racing, rooted in the area's moonshine culture, ran deep and produced many of the sport's earliest stars.
Some argue that the impromptu Sunday night events in a nearby river bottom, in which the liquor haulers wagered on whose cars were the fastest, represented the origins of modern stock car racing in the 1930s.
Four Dawsonville drivers – Gober Sosebee, Roy Hall, Lloyd Seay and Bernard Long – won races on Daytona's beach/road course from 1941-59. During the 1940s, 12 of 15 of those races were won either by drivers or owners hailing from the small community. NASCAR Hall of Fame nominee Raymond Parks, a Dawsonville native, owned the car in which Red Byron won the inaugural NASCAR premier series championship. Elliott became the fifth Daytona winner among the "Dawsonville Gang" when he won the 1985 Daytona 500.
So it was no surprise that the Elliott brothers were enamored of cars and racing. Bill would take apart and reassemble his father's race cars; his older brother Ernie owned a speed shop.
"Actually I got my boys into racing because I wanted them to stay away from the back roads," said George Elliott, whose Dahlonega Ford Sales dealership backed the family's racing effort. "If they were going to be driving fast, I wanted them to do it in the right place."
George Elliott's support could take his son only so far. Enter Melling, who agreed to sponsor the Elliotts in the 1981 Daytona 500. His check was minimal – it barely covered the tire bill – but it opened a history-making relationship.
"It was a heck of a deal for us because that was $500 more than we had," said Elliott, who responded by finishing sixth.
Melling's automotive products graced the panels of Elliott's Ford for 13 races in 1981. Melling purchased the team in 1982 and over a 10-year period watched Elliott win 34 races and the 1988 NASCAR premier series championship after a pair of second-place points finishes. Elliott won 11 times in 1985, a season that included his "Winston Million" triumph.
Elliott won at least once in 10 consecutive seasons beginning with his first victory in 1983 at the 2.66-mile Riverside (California) International Raceway. After departing Melling's team at the end of the 1991 season, Elliott produced six victories and his third runner-up championship finish for NASCAR Hall of Fame owner Junior Johnson. He joined Ray Evernham's new Dodge organization in 2001 and won four more times – the last at North Carolina Motor Speedway in 2003, a month after Elliott's 48h birthday.
Another chapter in Bill Elliott's legacy was written in 2014 when the champion's son, Chase, won the NASCAR XFINITY Series title at age 18.
Nestled in the lush Irish Hills of Southeastern Michigan, Michigan International Speedway is the Great Escape, a venerable NASCAR national park where fans can get away and enjoy the very best in racing and camaraderie. It's the love of racing and the thrill of a great time for race fans and drivers alike.
Keep up with Michigan International Speedway via Twitter @MISpeedway or on Facebook at www.facebook.com/MISpeedway. Android and iPhone can now download Discover MIS, the official app of MIS, on Google Play and iTunes.
Join our Mobile Fan Club by texting MISCLUB on a Sprint Handheld or other mobile device to 69050. Standard text message rates may apply.
About NASCAR
The National Association for Stock Car Auto Racing, Inc. (NASCAR) is the sanctioning body for the No. 1 form of motorsports in the United States. NASCAR consists of three national series (the NASCAR Sprint Cup Series, NASCAR XFINITY Series™, and NASCAR Camping World Truck Series™), four regional series, one local grassroots series and three international series. The International Motor Sports Association™ (IMSA®) governs the TUDOR United SportsCar Championship™, the premier U.S. sports car series. Based in Daytona Beach, Fla., with offices in eight cities across North America, NASCAR sanctions more than 1,200 races in more than 30 U.S. states, Canada, Mexico and Europe. For more information visit http://www.NASCAR.com and follow NASCAR at www.Facebook.com/NASCAR and Twitter: @NASCAR.
# # #