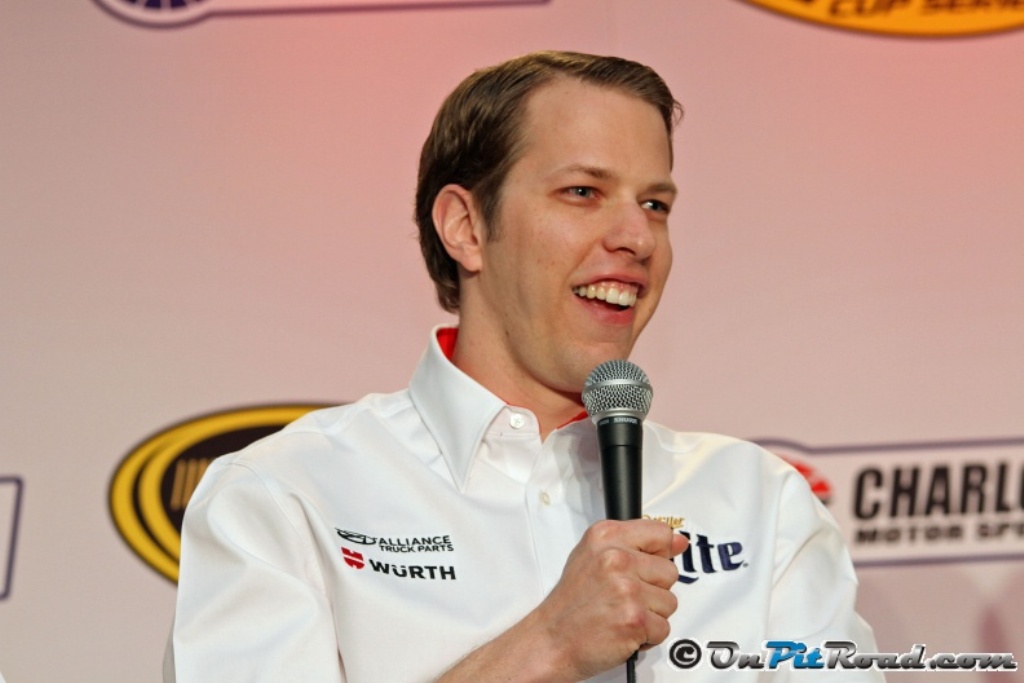 Throughout his career, Brad Keselowski has found himself in the news headlines for positive, and negatives reasons. He has won races and championships, but also has feuded with a couple different drivers throughout his career. For the Sprint Cup side of the coin, it has all happened at Team Penske.
Entering his sixth season with Penske, Keselowski hopes to bring the organization their second Sprint Cup Series championship.
"It's hard to believe this is my sixth year at Penske," he commented at media day. "It's been a tremendous ride and I'm looking forward to the years to come. All of us driver lineup-wise, I think, are setup to be here for years to come and it's been a heck of a ride with winning championships, winning races.
"I remember when I walked in the door at Team Penske in the fall of 2009, Penske had three teams at the time with the 2, the 77 and the 12. I remember seeing three cars parked separate from each other and all the teams were different. One team was in the Chase and the other two weren't and now here we are we have all of our teams working together very closely. We certainly have more wins than I think we've had in a long time as a team, and probably the best relationships inside the company that I would say probably ever and I'm just thrilled to be a part of that."
On the flip side, this will mark the third season for Joey Logano at the team as he comes off his best season to date following a fourth place finish in the season ending points standings. The young driver attributes that to the lack of changes within the team over the past two years, how his relationship has grown with crew chief Todd Gordon, and how he has learned the Penske way of business.
"It took the first year to kind of understand all that and this year we were able to go in there knowing what we were going to be up against and came awfully close to winning the championship," Logano commented. "It's something to be proud of for sure. It's an amazing opportunity to be there at Homestead and have a shot at a championship. I feel like we can take a lot out of that experience, a lot of positives, and we learned a lot that we can hopefully be in the same boat this year, but a lot more prepared in knowing what we're getting ourselves into once we get there."
Logano wasn't the only driver to be successful last year, as Keselowski put himself into Chase contention with a couple of wins under his belt. The key for Team Penske has been having the two teams work well together to make the organization stronger.
"I think it's something Brad and I work a lot is just our relationship together and doing things away from the race track," Logano commented. "I think that stuff is important when you're kind of in the heat of the game and things are going on. I think that team camaraderie throughout Team Penske and the 22 team has been a key to our success."