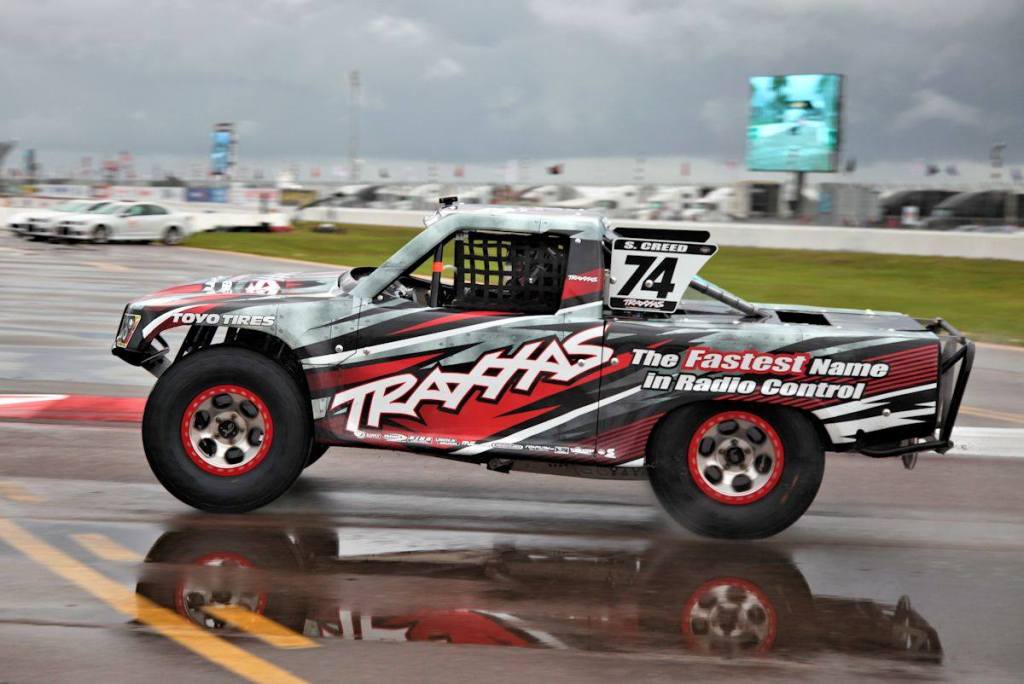 It seems as though Sheldon Creed hasn't missed a beat as he would lead the Stadium Super Trucks presented by Traxxas practice for the Grand Prix of St. Petersburg. He would lap the street circuit with a lap of a minute and 58.087 seconds as he looks to keep the success from last season rolling.
EJ Viso is also looking to keep his success rolling into a possible victory, posting the second quickest lap at a minute and 58.349 seconds.
Burt Jenner was third quickest (1:58.561), followed by Scotty Steele (1:58.890) and Robby Gordon (1:58.994). Gordon scored the overall victory in Australia earlier this month and is the founder of the series.
Keegan Kincaid was sixth quickest, followed by Charles Dorrance, Bill Hynes, Lalo Laguna and Erik Davis.
The Stadium Super Trucks are set to run a pair of races in St. Petersburg this weekend, with Saturday's race scheduled for 3:30 pm EST, and Sunday's race scheduled for 2:10 pm EST.