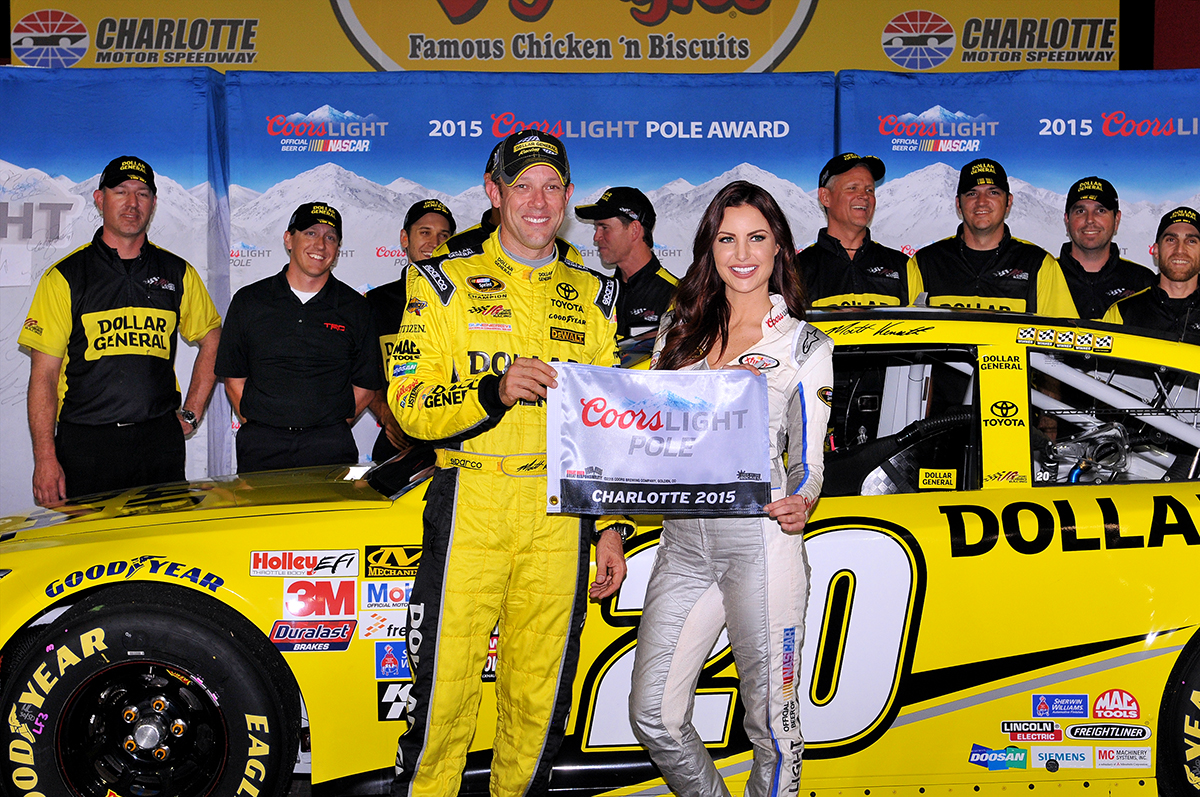 Joe Gibbs Racing driver, Matt Kenseth, turned in a fast lap of 194.532 mph in round three of qualifying at Charlotte Motor Speedway to score his fifth pole of the season. Kenseth also won the pole for the Coca-Cola 600 at the 1.5 mile quad-oval in May. Kenseth's lap was two tenths of a second faster than his teammate and fellow Chase contender, Kyle Busch who will start second.
Joey Logano, Greg Biffle and Denny Hamlin round out the top-five.
Th green flag will fall on the Bank of America 500 on Saturday at 7pm ET.