NSCS: Advances in Technology Keep Busch's Martinsville Strategy Ever Changing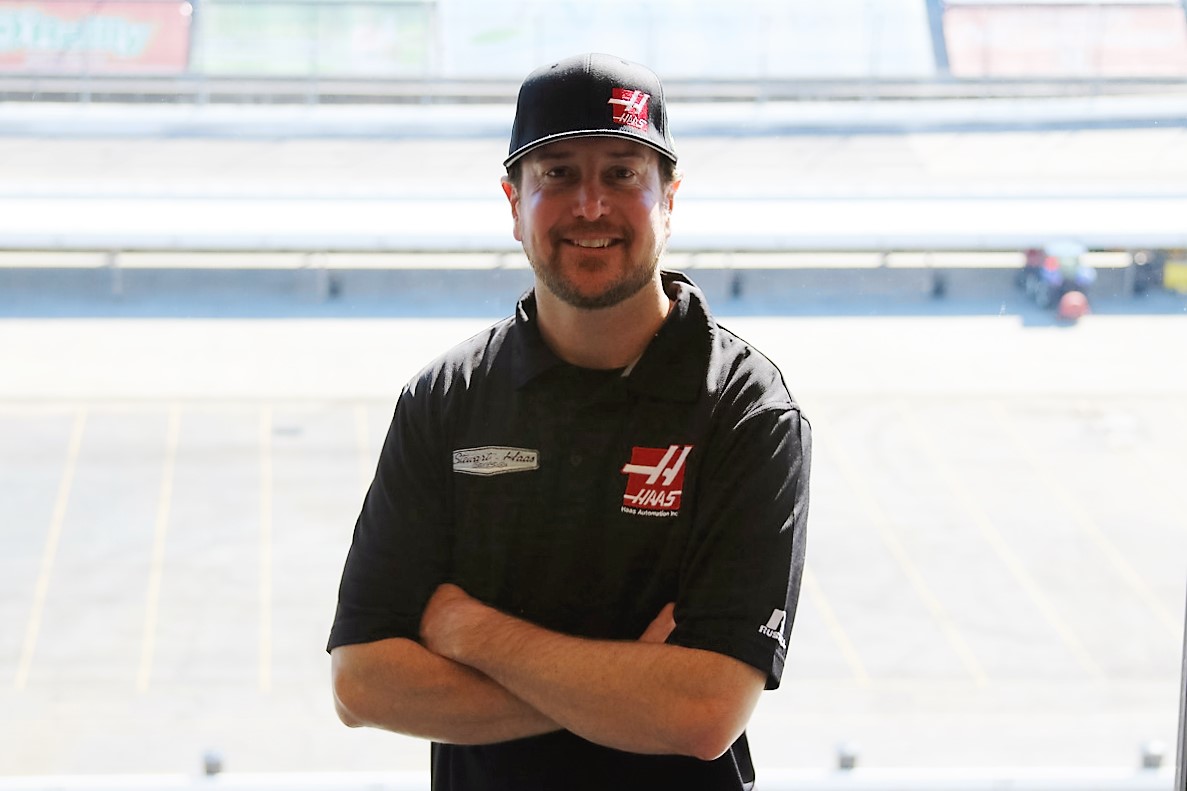 Kurt Busch says rear grip has taken the place of saving brakes, when it comes to being in contention at Martinsville. Busch was at the speedway promoting the upcoming Goody's® Headache Relief Shot® 500 on November 1.
MARTINSVILLE, Va. (Oct. 20, 2015) – In 30 career Martinsville Speedway starts, Kurt Busch has seen a lot of change at the iconic half-mile track.
The 2004 series champion has two wins at the track, one back in 2002 and most recently in the spring of last year.
"It's been a good track to me over the years," said Busch, who was on hand to promote the upcoming Goody's® Headache Relief Shot® 500. "It's one of those tough tracks though. At short-tracks things happen. Things move quick."
Busch has seen an evolution from a time when brakes were the most important thing to now where it's all about finding grip.
"Technology has advanced so far to where the brakes aren't necessarily an issue," he said. "It used to be that brakes were the main concern. You had to make sure you saved them, that you didn't wear them out and that you had them for the latter part of the race.
"Now with technology the brakes don't seem to have as many issues, but it's a matter of how much you can get out of the rear tires for grip, which has always been an issue at Martinsville, trying to get that traction out of the corner and down the straightaway."
Busch also said grip issues can create a late race decision on pit road.
"That final pit call," Busch said. "Do you want to sacrifice track position and come in for tires and be on the offensive side once you get to those last 50 or 100 laps?"
As the level of competition has increased, Busch said he's also seen how much more costly a mistake can be.
"Over the years I've seen where there are more cars on the lead lap, because there are more yellows and the free pass," he said. "Therefore, when you have a problem, like a loose wheel, it is much tougher to overcome that problem, because there's so many quality cars on the lead lap still."
Busch will return to Martinsville Speedway for the Goody's® Headache Relief Shot® 500 weekend October 30 – November 1.
Adult ticket prices for the Goody's® Headache Relief Shot® 500 start at $45. Seats in the Bill France Tower are only $50.
Ticket prices increase the week of the race.
The Goody's® Headache Relief Shot® 500 is the first race in the Eliminator Round of the Chase for the Sprint Cup.
Tickets to the Goody's® Headache Relief Shot® 500 on November 1, the Kroger 200 on October 31 and the Virginia Lottery Pole Day on October 30 are on sale and can be purchased by calling 1.877.RACE.TIX or purchased online at www.martinsvillespeedway.com.