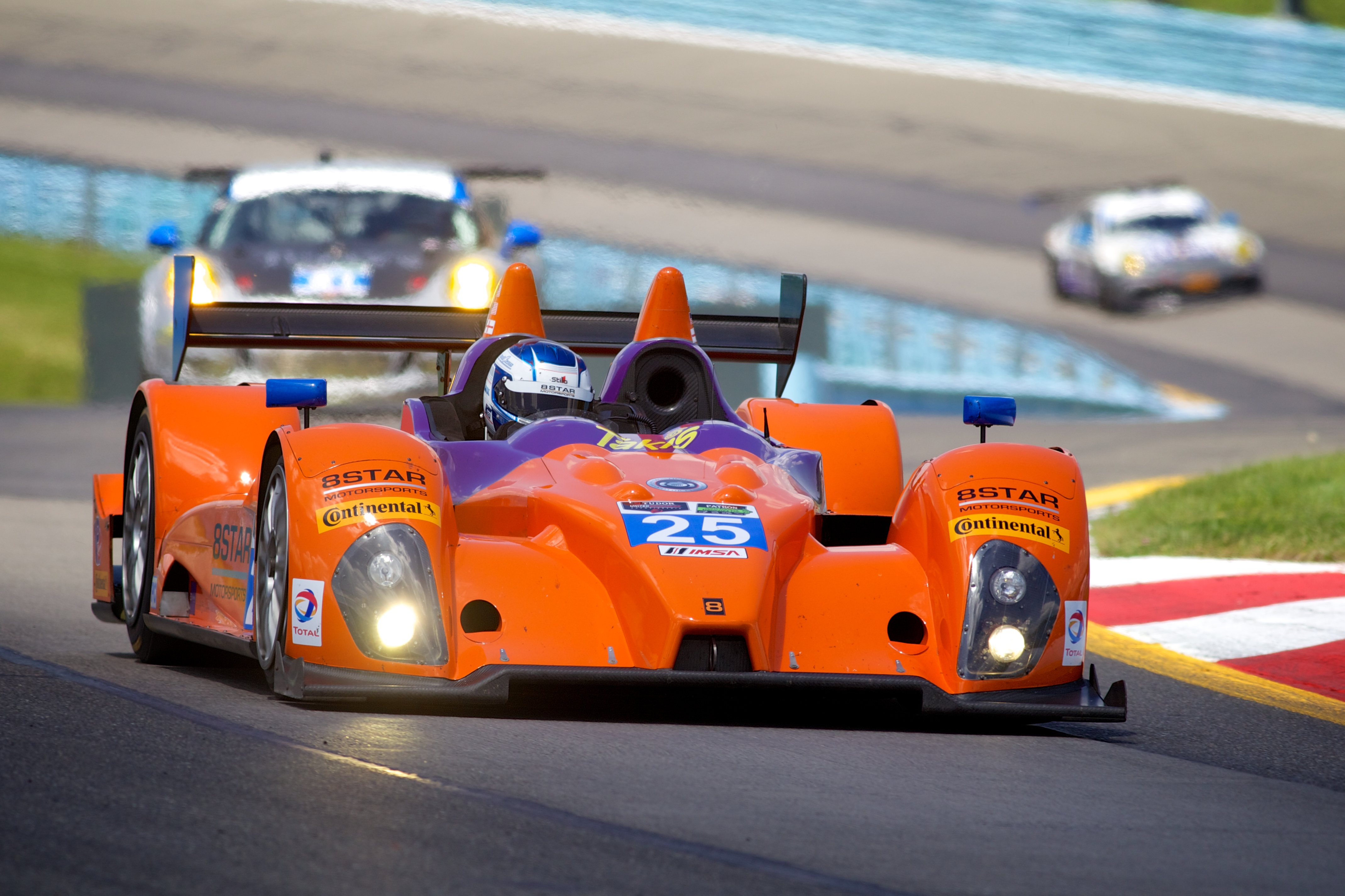 It is understandable in a sense that with classes in the IMSA WeatherTech Sports Car Championship and the FIA World Endurance Championship, that differentiate partly based on divisions meant for professional drivers only and those tailored more towards up and coming talents, mixed with the hobby class amateur type driver, that a standard ratings type system would be required to set the ground rules in terms of who can race where. Normally, such a system devised about a decade ago by the FIA (Federation d'International Automobile) for sports car racing, has made necessary adjustments year by year based on a driver's age, skill, and experience. Sometimes unfortunately, these decisions have caused headaches not just for specific drivers, but for full teams who are bound by the rules governing who a team can call upon and who they cannot.
The most notable "victim" of these ratings changes last year had to be Georgia-based pilot Sean Rayhall, who entering the 2015 IMSA racing season was quickly becoming hot property in terms of future stardom in the world of sports car racing. He was fresh off a solid campaign for Enzo Potolicchio's 8Star Motorsports team, in which Rayhall and co-driver Luiz Diaz of Mexico won two races and finished second in the final points standings. In 2014, Rayhall who was only 19 years old at the time, was a Silver-rated driver meaning he could compete openly in any division of IMSA. Entering this past season however, the FIA upgraded Rayhall to a Gold-rating. The change put limits on where the Georgia-native could compete. For example, he could not run for a team in either Prototype Challenge or the GT Daytona division, where a Gold or Platinum-rated driver was already present. The only exception to this would in a race like the Rolex 24 at Daytona, where teams often call upon four or even five drivers per car, a scenario which in the Pro-Am division (PC and GTD), a team can use up to two drivers with a Gold or Platinum designation.
According to Rayhall, with whom I interviewed in May at the Indianapolis Motor Speedway, the adjustment by the FIA essentially eliminated a planned full-time ride in IMSA for 2015, as well as a possible opportunity in the FIA WEC, chances that could have become reality had he remained a Silver-rated driver. After coming within twenty points of a Prototype Challenge championship in 2014, Rayhall would only make three appearances in IMSA competition in 2015, with a best finish of second at Canadian Tire Motorsport Park. With rides limited in IMSA, Rayhall followed his former team owner Enzo Potolicchio into the Indy Lights Series, the support league for the IndyCar Series, where he would claim two victories in a limited number of events. Entering 2016, the pickings once again appear slim for the American, who is still tagged as a Gold level driver. With the season opening Rolex 24 at Daytona just over two months away, Rayhall does not have a confirmed ride, nor has his name been mentioned as being in the running for any seats at this time.
While Rayhall was the most notable driver hurt by a ratings change this year, changes made this week in advance of 2016 may already be affecting plans for certain teams and drivers. At this point, the most notable problem I see involves Alex Job Racing/Team Seattle, which called upon the services of three Silver drivers in 2015: Ian James, Mario Farnbacher, and Alex Riberas. The squad won at Sebring and Detroit in the GT Daytona class last season and placed fifth in the final class team championship standings. However, the lineup could be affected greatly in 2016. Both Riberas and Farnbacher, like Rayhall was, have been raised from Silver to Gold level ratings, meaning that while the team can utilize James, whose rating was unchanged, it now must choose between Farnbacher or Riberas in races outside of Daytona and Sebring.
Also teetering on that center line for 2016 from Silver to Gold ranking, includes Scuderia Corsa third driver Jeff Segal, Ford GT project test driver Billy Johnson, and WeatherTech Alex Job Racing third driver Andrew Davis. The jump up to Gold rankings, could also make finding work tougher for these pilots as well.
While it is understandable for adjustments to be made by FIA based on a driver's performance, the fact that these adjustments are made just a few months before the start of a new year creates too big of a headache for teams and drivers alike, and hopefully the new year does not create multiple maladies for adjusted drivers in the way it did for Sean Rayhall in 2015.
Disclaimer: The views and opinions of this article reflect that of the writer, and not necessarily the management and other contributors of OnPitRoad.com.