EXCLUSIVE: Nick Goetz Hopes To Put Pieces Together For Championship Run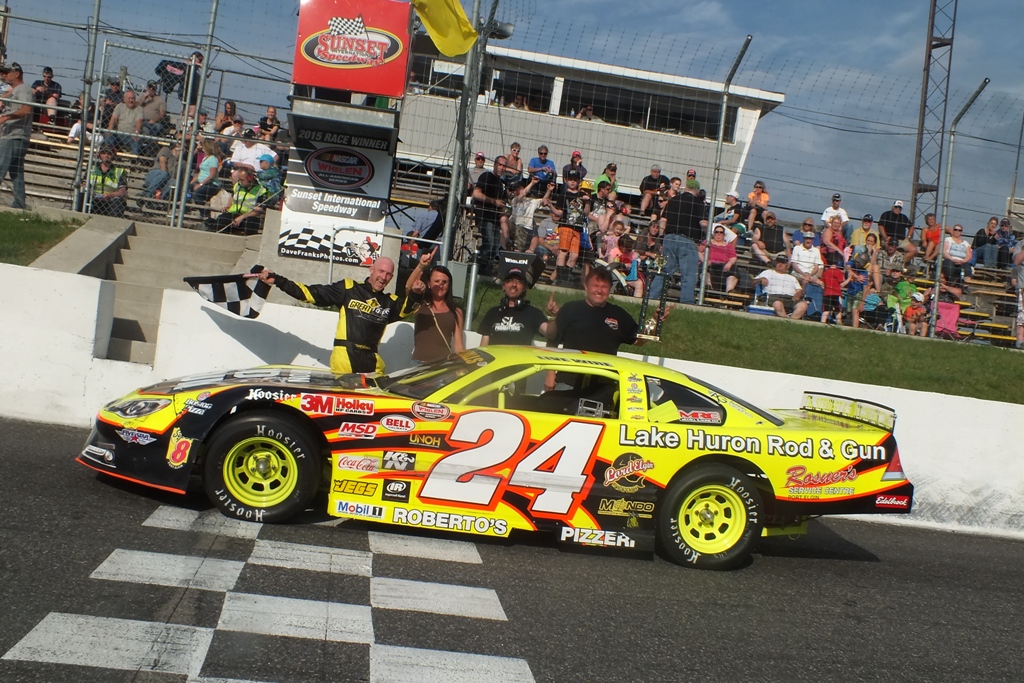 Nick Goetz began his involvement in short track racing by sponsoring multi-time Sauble Speedway track champion Jason Parker. Though eventually, that sponsorship resulted in much more. He couldn't take sitting on the sidelines any longer, which led to him buying Parker's championship winning car.
Since then, Goetz has been racing as hard as he can across the province of Ontario, having success across the province. Now entering the 2016 season, the NG Motorsports driver will be returning to Sunset Speedway, set to run the full Sauble Falls Tent and Trailer Park Limited Late Model schedule in search of his first career track championship.
"We had an exceptional year last year so we're hunting for a championship this year," he told OnPitRoad.com. "We were pretty competitive last year and it's only going to get better so we're going to go for a championship at Sunset this year."
Last season, Goetz had an incredible season, highlighted by three wins and 17 top-10s en route to finishing 11th in the season-ending standings.
"I've never won at Sunset – to win three times in a year, I think I was second highest with (Gord) Shepherd. That was a big accomplishment, just that," he said. "Then come to Autumn Colours and smoke everybody, and get spun in the last couple laps – that was just overwhelming."
Looking to chase for the championship this season, Goetz says one of the big keys will be making sure that they have the right set-up under the car through the summer months as he felt that was where they struggled the most last season.
"Now we have to do some homework and make sure that we're prepared even through the hottest months of the year, make sure that we're doing everything that we can compete at Holdaway's level," Goetz explained. "He was in his own league last year. We definitely got the car, the equipment, and the guys with the knowhow. Everybody does their job right, we'll be very competitive."
Along with running the full Sunset Speedway schedule, Goetz will run select events on the APC Auto Parts United Late Models of Ontario Tour presented by Grisdales Auto Parts. Certainly, Goetz is hoping those events well after the mechanical issues and wrecks that hindered last season.
"I didn't have a good successful year with APC at all," he stated. "We had mechanical problem, then we hit the wall at Delaware, and the crap that happened with that car at Flamboro. I have a whole new car coming because it was pretty damaged. I'm defiantly looking for better finishes in that series, and more experience. By all means, we're not there yet for the win, but I definitely need more experience, track time. I'm just looking for more track time and better results with the APC Series."
Of all the races on the schedule, it's no surprise that he is looking towards the events at the pair of the tracks that he has caled home through the years – Sauble Speedway and Sunset Speedway.