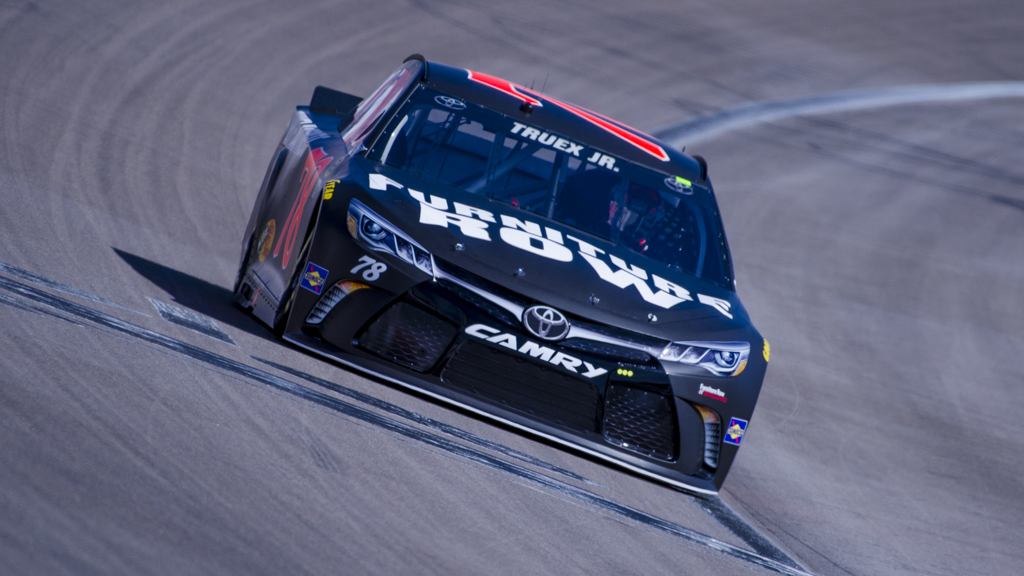 It's been a strong start to the season for Martin Truex, Jr. and his crew chief Cole Pearn, but two early penalties at Daytona and Atlanta have led to a suspension for Pearn that Furniture Row Racing is appealing.
The penalties stem from two separate unapproved roof flaps during the two race race weekends. NASCAR confiscated the roof flaps from the team at Daytona, and Pearn was put on probation, but NASCAR found something else that they didn't like at Atlanta, and suspended Pearn.
Truex isn't letting the possible suspension get he or his team down. Truex says the motivation from the penalty "goes unsaid" within the team.
"We come to the race track every weekend with that kind of mentality," Truex said of the motivation. "From that side of it, it's not a big deal. From Cole's (Pearn) side, I think he's a bit frustrated from how it went down, which is understandable. He's a little frustrated by that side of it, but at the same time, being it's a safety issue, it's really a big deal to figure out exactly how it all happened."
Despite Pearn's possible one-race suspension, Truex isn't too worried about how it will affect the team.
"Being that it's one (race), I don't think we'll miss a step," said Truex. "We have a lot of good people we can plug in to call the race and obviously Cole will be a huge part of getting our car to the race track the way he wants it and helping us get through the weekend setup-wise and making decisions."
Along with the early penalties this season, Truex and the Furniture Row team based out of Denver, Colorado have gone through a manufacturer change. Since coming into the sport, Furniture Row has only run Chevrolets, but made the switch over to Toyota in the off-season through a technical alliance with Joe Gibbs Racing. It was a switch many thought would take a while to adapt to, but after two straight top-10 finishes, the Colorado-based team has proven that to be wrong.
"We've got an awesome team," Truex said. "I can't say enough about them and what they do and what they've done this offseason to prepare. We just click. We have a really good chemistry. It's just really fun to go to the race track and work together like that as a team and have that confidence in each other.
"Honestly I've never had a team where I felt more confident in them. I think most importantly, I've never had a team where I felt that in return, where they felt like I was the best guy for them and they wouldn't want anyone else in their car. Just that relationship makes it so much easier to go to work and work on cars and figure out how to make them go fast."
Truex is a former Toyota driver. He was at Michael Waltrip Racing in a Toyota from 2010-2013, and scored his second-career win with Toyota and MWR at Sonoma in 2013. Truex noted that there has been a transitional process for he and the team as they made the switch.
"There's a lot of differences from little things – like the feel of the car, the approach that the guys at JGR (Joe Gibbs Racing) have on their front ends and steering ratios and those different things," said Truex. "You're learning all that. The fuel mapping, the digital dash is new and the low downforce – so there's a lot of new things that I've kind of had to adapt to quickly. I still don't know exactly where the switches are on the dash and I have to look at it. It's little things like that that take some getting used to."
Truex and the team intend to worry about the task at hand and just race this weekend with built up momentum, even though Pearn's suspension could be ahead.
"I don't really see it being a big issue. I wish it didn't have to happen, but it's part of it," Truex said.