NXS: Austin Dillon Leads Way in First Bristol Practice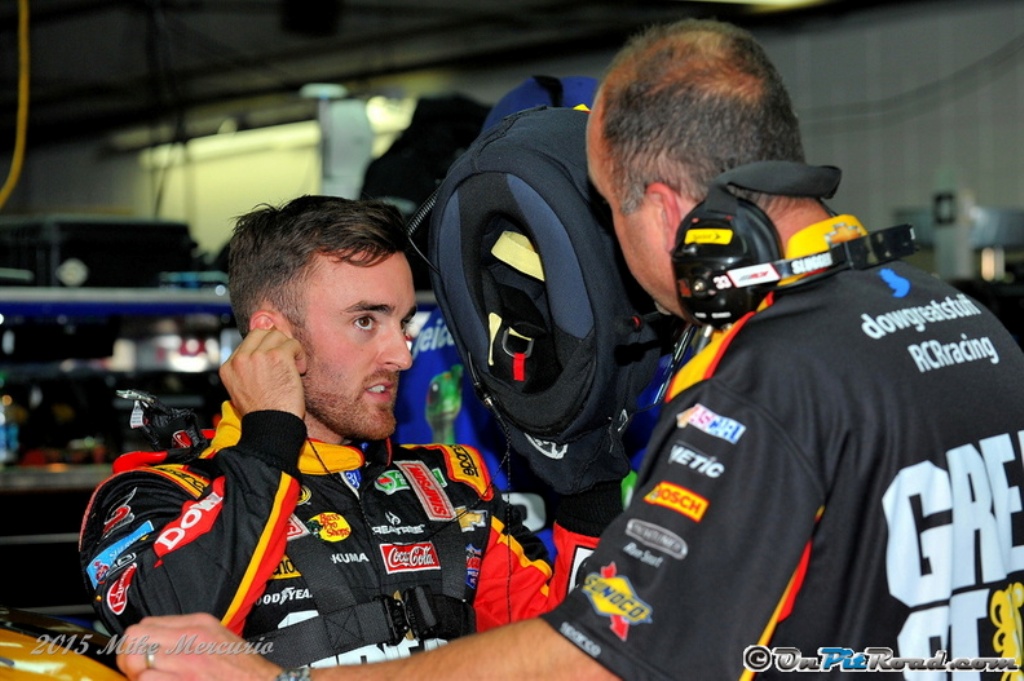 If the first XFINITY Series practice session is any indication, Richard Childress Racing will be strong at Bristol Motor Speedway this weekend. All four of their cars ran in the top-10 with Austin Dillon leading the way.
Dillon ran his fast lap of 15.570 towards the end of the session. Dillon has three top-five finishes at Bristol, but his last came in the summer of 2013. He's one of only three winners to record a win this year when he joined Chase Elliott and Kyle Busch as winners this season at Auto Club Speedway. Dillon looks to add a second 'W' to the win column on Saturday.
Kyle Larson was second in practice. Larson has yet to win at Bristol, and he has to be getting sick of second-place after finishing second to Kyle Busch three times at this track. Larson looks to finally pull in to victory lane at the half-mile for the first time on Saturday.
Brandon Jones was third in practice after running 60 laps. Jones was fastest of the rookies in practice. He was at the top of the charts for most of the session until Dillon and Larson overtook him in the closing stages of the session.
The third RCR car driven by Brendan Gaughan was fourth in practice. Gaughan's only XFINITY Series pole came at Bristol in 2009 driving for the now defunct Rusty Wallace Racing. He later finished 21st in the race.
Kyle Busch has finished no worse than second in his five starts this season, but was only fifth in practice. Busch has won at Bristol 17 times in the top-three NASCAR series, so he should still be a contender to win tomorrow afternoon's race.
Kevin Harvick, Justin Allgaier, Joey Logano, Erik Jones and Ty Dillon rounded out the top-10. Allgaier recorded the most laps in the session with 91 laps turned, just one more lap than the fourth RCR car of Ty Dillon.
Only 39 of the 42 cars turned a lap in the 90-minute session. The XFINITY Series has one more practice later today before qualifying and the race tomorrow.