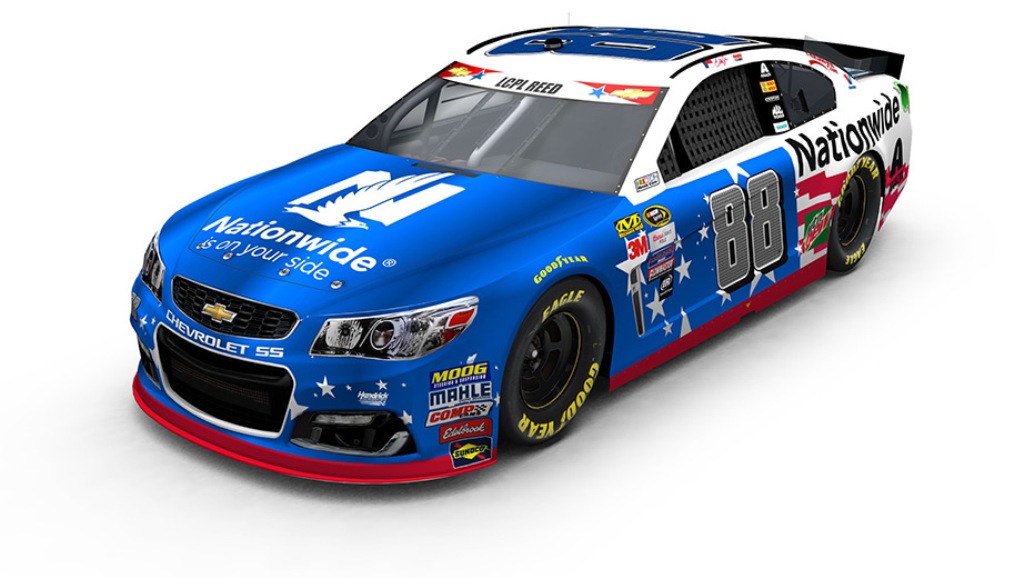 Dale Earnhardt, Jr. and Nationwide Insurance unveiled a special, patriotic paint scheme for the upcoming Coca-Cola 600 that will honor a fallen American soldier at Charlotte Motor Speedway.
The special paint scheme will honor Lance Corporal Aaron Reed. Reed was killed while serving for the U.S. Marine Corps in Iraq in 2005.
The patriotic paint scheme will be one of several on track at Charlotte Motor Speedway on Memorial Day weekend. Hendrick Motorsports originally planned on unveiling the paint scheme on a Tuesday, but Nationwide decided to reveal the car a day early after a large social media response that led to more 2,600 retweets on Nationwide's Twitter account.
For Earnhardt, Jr., the race at Charlotte Motor Speedway is an important one. It's his hometrack, and he's yet to win at it in 32 NASCAR Sprint Cup Series starts. Earnhardt, Jr. is a self-proclaimed NASCAR historian and wants nothing more than to check off a win this weekend in NASCAR's longest race.