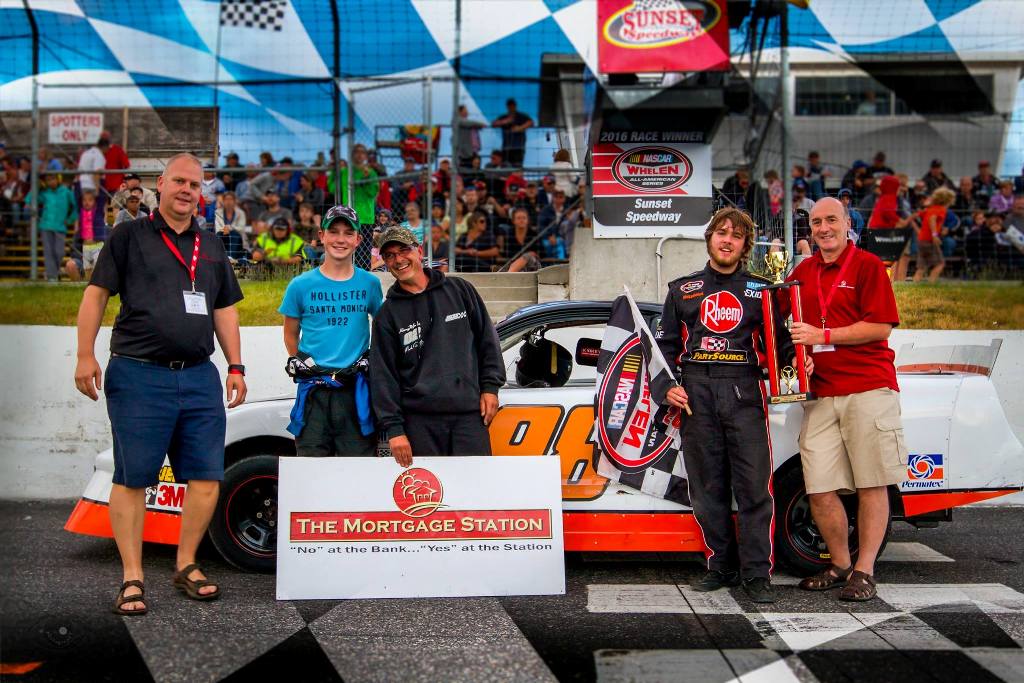 For the second time this year, Sunset Speedway fans were delivered a familiar face in victory lane at the end of the 25-lap GCC Landscape Mini Stock feature.
Nic Montanari put on a clinic Saturday night, leading flag-to-flag in the caution-free event en route to his second feature victory of 2016.
Gerrit Tiemersma finished second for his third top-five of the year, followed by Peterborough Speedway regular James Townsend. Last week's feature winner Charlie Smith was fourth, with Chris Allard rounding out the top-five.
Eric Yorke finished sixth after a hard wreck last week, followed by Jake Watson, Terry Woodley, JP Rosevaar, Samantha Shaw, Steeve Melson, Dave Crumbie, Cameron McGlashan and Cory Young.
Charlie Smith won the first heat ahead of Shaw, Allard, Woodley, Montanari, Watson, McGlashan and Crumbie.
Gerrit Tiemersma won the second heat ahead of Young, Yorke, Rosevaar, Melson and Townsend.