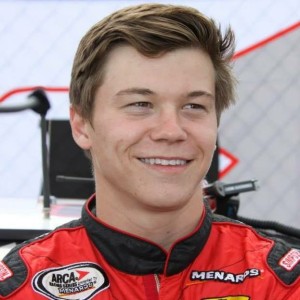 On August 23, it was announced NASCAR Camping World Truck Series team AM Racing would be joining with ARCA Championship team, Win-Tron Racing for the rest of the 2016 season with the relationship carrying into 2017.
The two teams formed their partnership to help lower the costs because of their shared assets and resources while gaining the knowledge and experience from two important members, Kevin Cywinski and Tim Self. Joining the programs together will also deliver cost efficient programs to their drivers in both the NCWTS and ARCA Series.      
"Kevin has a proven track record in the racing business as evidenced by his multiple wins and Championships," Tim Self, AM Racing team owner stated. "I bring efficient business processes and cost models along with a sales and marketing component that coalesces the Driver/Team/Sponsorship/Activation Model and delivers the best value for all partners."
Self, who is the owner of Central Texas Speedway which is located in Kyle, Texas, has been involved in motorsports for over 15 years. He acquired the now successful 3/8 mile track as well as started a new NASCAR NCWTS team with driver, Austin Wayne Self all since 2013.
"Tim's experience in business administration is outstanding albeit apparent, but his ability to build high-value partnerships and bring new partners to the table is very exciting," Win-Tron Racing owner, Kevin Cywinski added. "The foundation and team he has assembled in 2016 for their first, seven months is incredible, given that they started this season from scratch in December. Just look at all of the great brands they have been able to bring onboard. We are going to do some really great things together, both on and off the track, before the season is over."
The new co-operation will be based out of Win-Tron's facility which is located in Mooresville, North Carolina where they will provide full-time racing programs along with providing race teams support services like Logistics, Transportation, Set Up and Pull Down.
Win-Tron is currently putting together their two car 2017 ARCA Series programs which the No. 32 Toyota will have one full-time driver and the No. 33 Toyota will have multiple developmental drivers driving.   Along with ARCA entries, AM Racing will have a full-time driver in the No.22 Toyota Tundra and a second truck running a partial season.