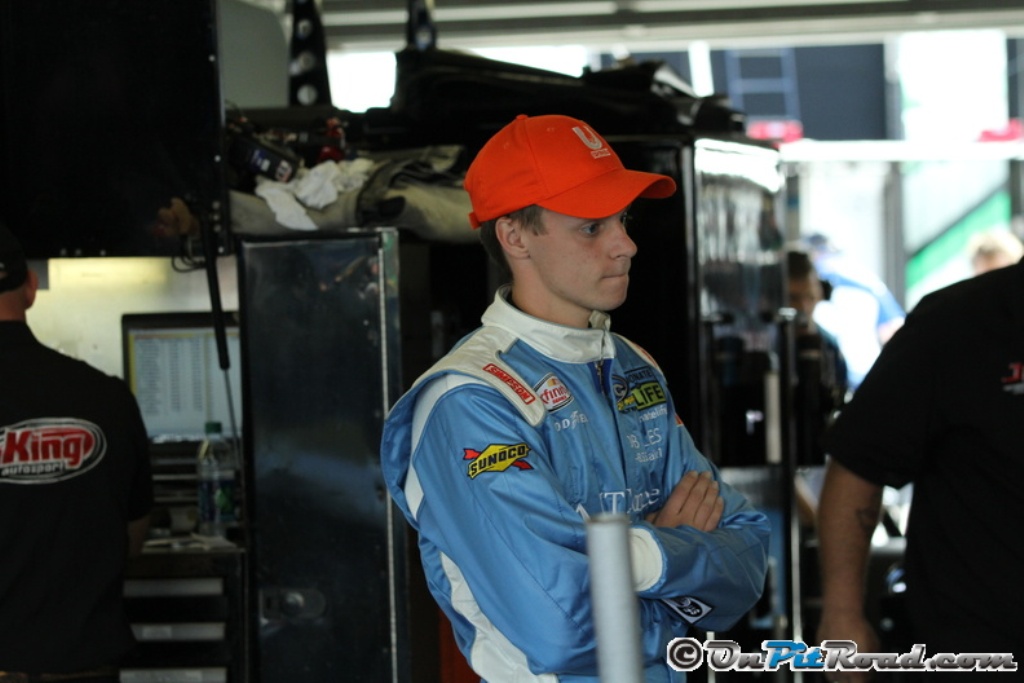 BK Racing announced on Tuesday that NASCAR XFINITY Series veteran driver Joey Gase will drive the No. 23 Best Home Furnishings Toyota for multiple Monster Energy NASCAR Cup Series races in 2017, including the Daytona 500.
The announcement comes just weeks after the departure of Matt DiBenedetto and David Ragan as full-time drivers.
"We're thrilled to have Joey and Best Home Furnishings, one of the largest furniture manufacturers, join us for the Daytona 500 in February, said BK Racing team owner Ron Devine. "It is the largest race of our series and a wonderful event for Joey to debut his BK Racing relationship. We've been watching Joey's growth for quite some time and looking forward to seeing what he can do behind the wheel of a BK Race car."
Gase has spent the last four seasons driving in the XFINITY Series for long-time owner Jimmy Means. He has accumulated 142 starts, and has a best finish of fifth at Talladega Superspeedway in 2015.
"I cannot put into words how thankful I am for the opportunity everyone at Best Home Furnishings and BK Racing has given me," said driver Joey Gase. "Racing in the Daytona 500 and the Bristol night race has been a dream of mine since I can remember. It's very exciting to share this experience with everyone at Best Home Furnishings and those who have helped me get to this point in my career."
Gase is currently confirmed to race the Daytona 500, the Quaker State 400 at Kentucky Speedway and the Irwin Tools Bristol Night Race with other races possible throughout the season.
A driver of the No. 23 Toyota for the remainder of the season and the team's second car, the No. 83, has yet to be announced.