Target To Reduce Ganassi Sponsorship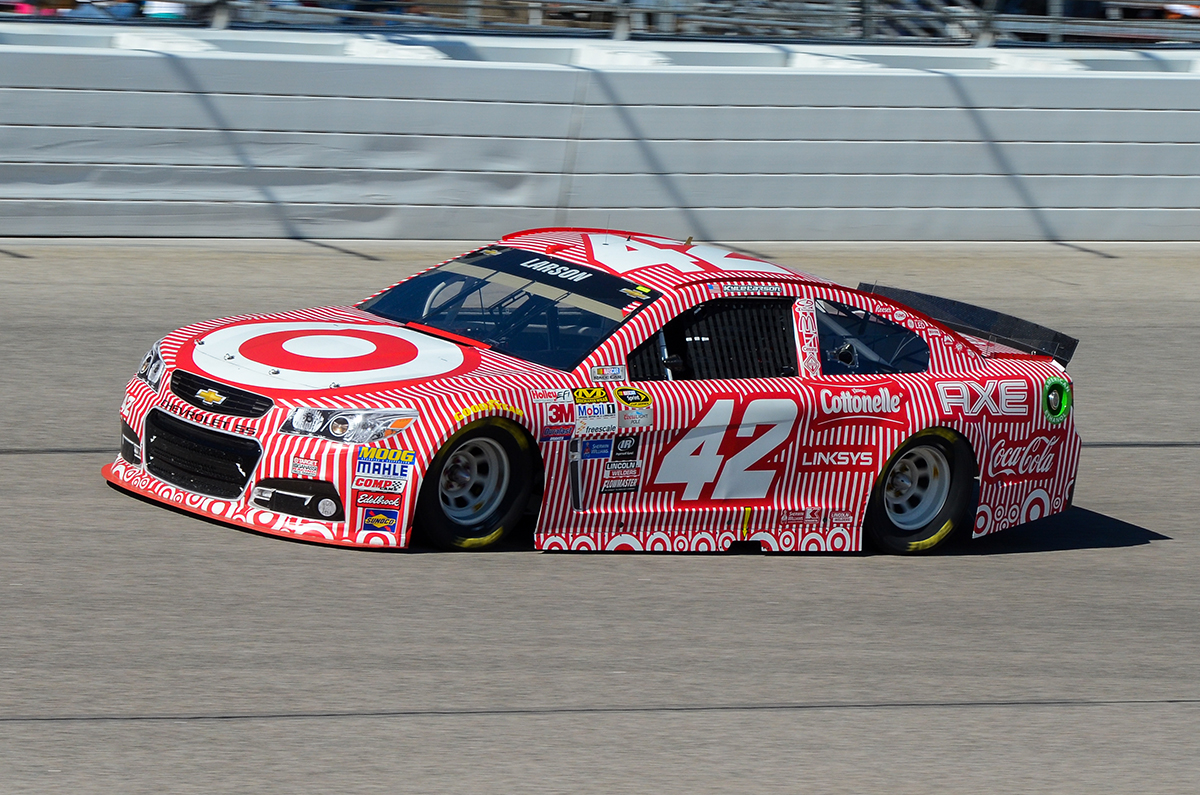 Target has announced that it will reduce the number of races in which they will sponsor Kyle Larson in the Monster Energy Cup Series. The move was made to allow Target's vendor partners to work with Larson more. They have been the primary sponsor of the 24-year-old California native ever since he came to Chip Ganassi Racing full time in 2014.
The retail chain announced earlier this year that they would completely cease their sponsorship of the Ganassi IndyCar team of Scott Dixon. Target had been a part of Ganassi's IndyCar operation for 27 years. After the IndyCar announcement, Target Senior Vice President Scott Nygaard stated that the company was looking for fresh sponsorship opportunities, and that they would continue in sports, without saying to what degree that would be.
With partners like Energizer, Dove, Belkin and Crest, there was no word on who would pick up the races for Larson that Target plans to miss, but it was announced that Target would remain for the majority of the Monster Energy Cup Series schedule.
The announcement also comes at a time when sponsorships in NASCAR seem to be at an all-time premium. Dollar General announced in 2016 that they would not be returning to the Matt Kenseth piloted Joe Gibbs Racing entry. Other's like Aaron's and GoDaddy have recently left the sport entirely.
Larson scored his first career win in 2016 at Michigan International Speedway. In 2016, he also scored a career high ten top-five finishes, and led 379 laps, all while being in contention to win many other races.