What's Next For Roush-Fenway?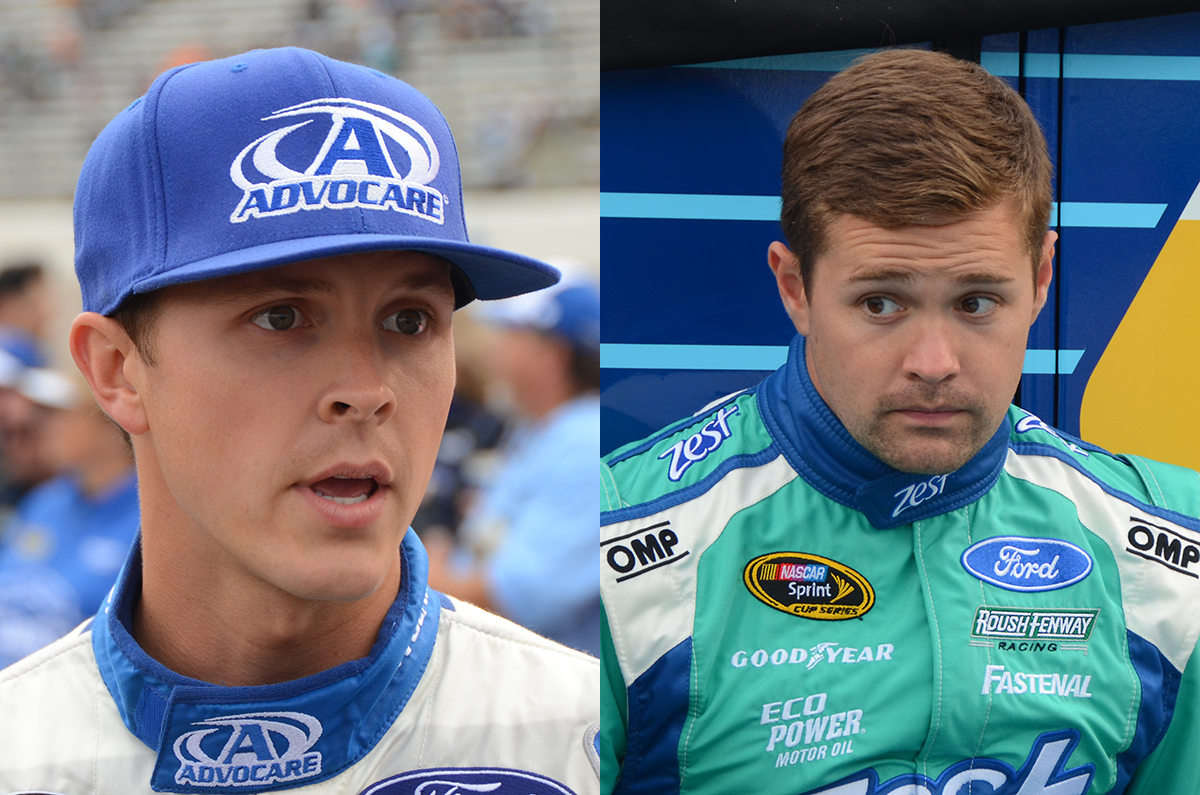 Since 1988 Jack Roush has been working tirelessly at building a racing empire. In the late 1980's and throughout the '90's Roush-Fenway Racing (then just Roush Racing), with Mark Martin at the wheel, was widely considered the team to beat week-in and week-out. They were perennial favorites for the Championship, they finished in the championship Top-5 twelve times with Martin alone, and winning back to back Championships with Matt Kenseth and Kurt Busch.
After amassing 135 race wins in the Cup Series, another 137 in Xfinity, two Cup Championships, and five Xfinity Championships, coupled with over $388 Million in winnings, things were falling into place for Roush to achieve "Empire" status.
But somewhere along the line things got complicated. After the 2006 season, the organization lost their marquee driver when Mark Martin stepped away under the auspice that he was retiring, only to turn up the next season with a different team. But, Roush-Fenway still had a solid foundation to stand on with Greg Biffle, Carl Edwards, Matt Kenseth, Jamie McMurray and David Ragan. This was merely the proverbial "Changing of the Guard."
Then the dominos started to fall, rapidly. McMurray departed following the 2009 season. Then Ragan in 2011. Matt Kenseth sought greener pastures after the 2012 season, then Carl Edwards followed suit in 2014. The Roush-Fenway star power was packing up and leaving town and top-tier talent was being hired to fill the voids. Greg Biffle remained to right the listing ship, and 2011 Daytona 500 winner Trevor Bayne and two-time Xfinity Series Champion Ricky Stenhouse, Jr. were brought onboard to salvage the team.
But, it didn't appear to be enough. Since the departure of Edwards, the Roush-Fenway organization hasn't qualified for the Chase with any of their drivers, and a 20th place season finish by Biffle in 2015 is the organizations best effort post Edwards. Chris Buescher, driving for RFR sister team Front Row Motorsports, qualified for the 2016 Chase for the Sprint Cup by winning a rain shortened race in Pocono. The RFR organization said to have piled unlimited resources into the effort. Buescher was eliminated in the first round, but nonetheless it seemed to breathe new life into Roush organization.
Then, suddenly, at the end of the 2016 season the bleeding continued when Greg Biffle parted ways with RFR. General Manager Robbie Reiser was let go following the final race at Miami-Homestead Speedway. The number 16 charter (which Biffle drove) was leased to JTG Daugherty Racing along with driver Chris Buescher. It would appear the once goliath team is imploding in on itself.
2017 should be a test for Roush-Fenway as they try to stop the hemorrhaging and build towards a better future. The talent pool has been narrowed down to Bayne and Stenhouse as the flagship drivers, neither of which has produced much more than one win and 27 Top-ten's in 278 starts between the two. The two combined have led 107 total laps of a possible 74,617. Bayne's career average finish is 24.2, while Stenhouse's is slightly better at 21.3. While neither driver has been setting the world on fire, there is some potential. Bayne has proven to be quite the savvy restrictor plate racer, and a well-timed win at Daytona or Talladega could have the Roush-Fenway camp eying a playoff spot. Both drivers has shown improvement over their careers, with Bayne in contention to win more than one race in 2016 only to have troubles closing the deal.
A return to the glory years for Roush-Fenway Racing may appear to not be happening anytime soon, but it's not out of the question. One thing is for certain, compared to the way things have been going, there is only one place for them to go….up!