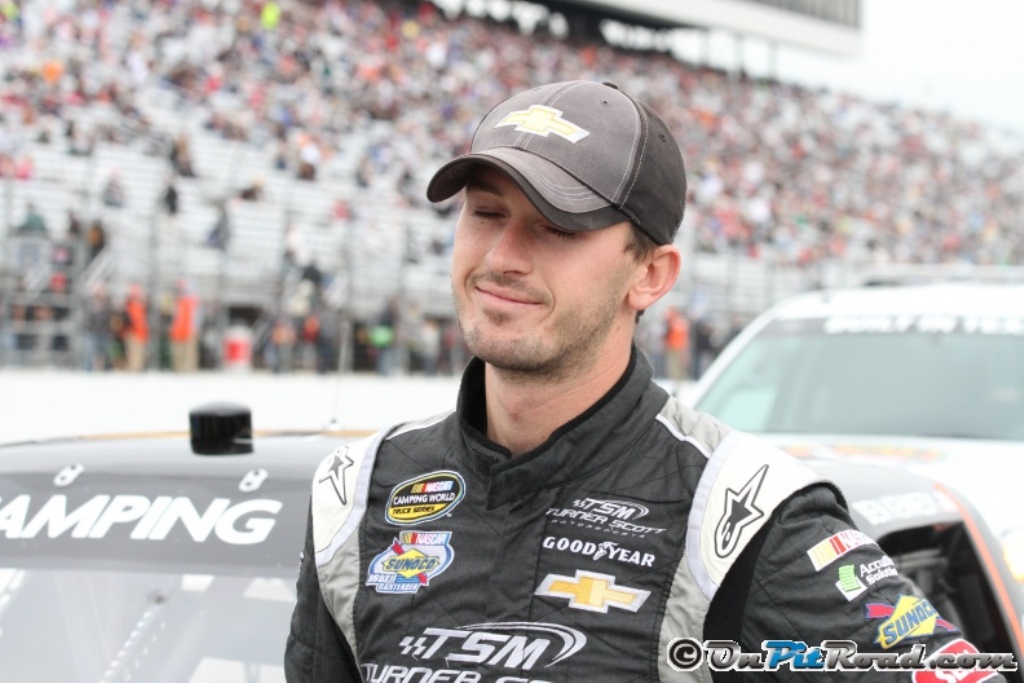 Fresh off of a season that included his first career NASCAR Camping World Truck Series win, Ben Kennedy has found himself a new gig for the 2017 season.
Kennedy will run a part-time schedule for Richard Childress Racing in the NASCAR XFINITY Series, splitting time in the No. 2 Rheem/Menards Chevrolet with former XFINITY champion Austin Dillon and Paul Menard. Kennedy will run at least nine races, starting with Talladega Superspeedway in May.
Kennedy made his XFINITY Series debut in 2016 driving for RCR at Iowa Speedway where he finished 10th.
"I am looking forward to working with Rheem, Menards and the No. 2 XFINITY Series team," said Kennedy. "I'm thrilled that well-respected brands like Rheem and Menards are willing to lend their support and provide the opportunity to prove what I can do. I may not have the experience that Cup Series drivers do, but I'm confident that I have what it takes to get to Victory Lane."
While Kennedy gets some seat time in race winning equipment, Dillon and Menard will each give up some races in the car to accommodate Kennedy, but both are aware of just how important driver development is.
"I cut my teeth in the XFINITY Series," said Dillon. "If it hadn't been for the success I experienced in both the Truck Series and the XFINITY Series, I wouldn't be driving in the Cup Series now. I understand how important it is to give younger drivers a chance to make a name for themselves and gain valuable experience. They can't prove themselves unless someone gives them a shot, and I'm glad that Rheem and Menards want to provide Ben that opportunity."
"It is great that our partners recognize the value in developing young drivers," said Menard. "They are the future of NASCAR and need to be given chances to race in good equipment at the front of the field. This is a big opportunity for Ben, and I know he's going to make the most of it with Rheem and Menards on board. He has a lot of talent and this is his chance to show everyone what he's got."