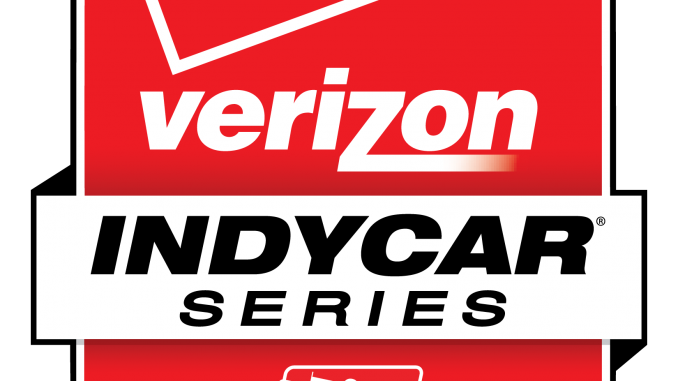 1. Sports car star Taylor tests Pagenaud's Indy car
2. Juncos Racing's Indy 500 entry fits MRTI mission
3. Butterball expands sponsorship with Andretti Autosport
4. Mentor program highlights Schmidt Peterson Motorsports sponsorship
5. Of note
1. Sports car star Taylor tests Pagenaud's Indy car: As Indy car test sessions go, it was considered a thank you from a manufacturer. Judging from Ricky Taylor's smile after climbing out of Simon Pagenaud's car, he was quite welcome.
Taylor spent today testing the Team Penske No. 1 Chevrolet – the same car Pagenaud will drive in two weeks when the Verizon IndyCar Series season opens at St. Petersburg, Florida – around the Homestead-Miami Speedway road course in Homestead, Florida.
The test was considered a courtesy by Chevrolet and General Motors to Taylor for his seven wins in four years in the IMSA WeatherTech SportsCar Championship – most notably his victory last month in a Cadillac prototype with Jeff Gordon, Max Angelelli and brother Jordan Taylor in the Rolex 24 At Daytona endurance race.
But there is the possibility – even an underlying hope, if you ask Ricky Taylor – that a courtesy test in an Indy car could lead to something more permanent in the future.
"It can't hurt," Taylor said after his first stint in the car. "Every driver dreams to be an Indy car driver. It can't hurt to be involved with (Team Penske); there are no negatives to that. To get to know all the guys and get to drive the car and get an actual feel for it in a low-pressure environment is a great opportunity for me. Even if it doesn't lead to anything, it's a big learning opportunity."
Pagenaud, who set up the car before Taylor got behind the wheel, had as much fun teaching as Taylor had learning.
"Ricky's definitely shown that he deserves to drive Indy cars," said Pagenaud, the 2016 Verizon IndyCar Series champion. "When you get the call to test for Team Penske, it's really cool. It's a big honor for him and for us. He's a super-nice guy and he's been taking it all in. It's a great opportunity for him."
The day-long test also drew veteran Team Penske drivers Juan Pablo Montoya and Helio Castroneves, both of whom live nearby. Castroneves noted that Taylor had been practicing on an Indy car simulator, which helped him get up to speed quickly.
Circumstances aligned to create the opportunity. Taylor, who lives in Apopka, Florida, is preparing for a sports car test at nearby Sebring International Raceway in central Florida. Meanwhile, the Team Penske car and crew will be at Sebring for a test next week, so a private session on Homestead's 2.21-mile, 14-turn road course fit into the schedule.
Most of the Verizon IndyCar Series teams will test next week at Sebring, the last track time before the Firestone Grand Prix of St. Petersburg on March 10-12. The race airs live at noon ET March 12 on ABC and the Advance Auto Parts INDYCAR Radio Network.
Read the full story on Taylor's test at Homestead here.
2. Juncos Racing's Indy 500 entry fits MRTI mission: The Mazda Road to Indy presented by Cooper Tires has been the standard bearer when it comes to successfully developing driving talent and progressing it up the open-wheel ladder until eventually landing in the Verizon IndyCar Series.
The three levels of the stepladder, formally gathered under the MRTI umbrella and sanctioned by INDYCAR since 2010, have helped produce no fewer than 15 current Verizon IndyCar Series drivers. Among them are six former Indy Lights presented by Cooper Tires champions.
The newest addition in the "stepladder to success" story comes in the form of a team, Juncos Racing. A winner of seven MRTI championships and 41 races since joining the development ladder in 2009, the team announced Tuesday that it would take the next step by entering this year's Indianapolis 500 presented by PennGrade Motor Oil.
The announcement was welcome news for Jay Frye, INDYCAR's president of competition and operations.
"We certainly have been watching them the last couple years," Frye said. "They were certainly one of the teams that we thought had the ability or the capability of doing this.
"If you look at their history – seven championships, 41 wins, 45 poles – they certainly know how to get it done," Frye continued. "I think it was very cool they had an opportunity and Ricardo jumped on it here recently, which is great, because the legacy of the KV Racing Technology team is continuing, which is important. One of our goals is to get new owners and new young teams to come into the Verizon IndyCar Series."
Team founder and principal Ricardo Juncos said driver, sponsor and equipment announcements will be forthcoming. He emphasized that the team will continue its efforts in developing talent in the Mazda Road to Indy. Juncos Racing will field Nicolas Dapero and Kyle Kaiser in Indy Lights this season.
"It's important because it's what we've been doing for many years," said Juncos. "We have this driver development program inside the team. All the drivers compete with us, which is very intense. We are getting better at that program over the years.
"In order to have the program and development, we need the series; we need the Pro Mazda, USF2000 and Indy Lights. I'm always in favor of that. I think having the Indy car team is going to be a plus for our other teams, Indy Lights, for example, which is one step before. For the current Indy Lights drivers, they are so excited about the Indy car because that's the future for them. So I think it's a plus in that sense."
Read the full story announcing Juncos Racing's Indianapolis 500 entry here.
3. Butterball expands sponsorship with Andretti Autosport: U.S. based food corporation Butterball has extended its relationship with Andretti Autosport for a fourth straight year, continuing as an associate sponsor of the No. 28 DHL Honda driven by 2012 Verizon IndyCar Series champion and 2014 Indianapolis 500 winner Hunter-Reay.
"Butterball has been a great partner since 2014 and I'm really excited to have them on board again this year," said Hunter-Reay. "They were with me when I won the Indianapolis 500, which was a really special moment for everyone involved. Hopefully we can bring them back into victory lane this year, not only at Indy, but throughout the season as well."
For 2017, the partnership will expand as Butterball branding will be placed on all four Andretti Autosport full-time entries in the Verizon IndyCar Series. The Butterball logo will be featured just below the front suspension on the Honda-powered cars of Marco Andretti, Alexander Rossi and Takuma Sato and known as the "Butterball Wishbone."
"We are thrilled to have Butterball back for a fourth consecutive season," said Michael Andretti, CEO and chairman of Andretti Autosport. "The partnership began with Hunter-Reay and now it has expanded to all four of our cars, which means they have become even more of a key member of the Andretti family."
4. Mentor program highlights Schmidt Peterson Motorsports sponsorship: Lincoln Technical Institute, a national leader in specialized automotive training, announced it will be an associate sponsor of the No. 5 Arrow Electronics Schmidt Peterson Motorsports Honda driven by James Hinchcliffe in the 2017 Verizon IndyCar Series season.
The most significant element in Lincoln Tech's sponsorship program is the creation of its groundbreaking mentor program. Lincoln Tech will select one student and an instructor for six straight races, starting with the Toyota Grand Prix of Long Beach race weekend April 7-9, to be immersed within the SPM team. Lincoln Tech's auto campuses will nominate deserving students for the incredible opportunity based on the student's GPA, attendance, conduct and overall commitment to becoming outstanding automotive technicians.
"James and team owner Sam Schmidt's perseverance, integrity and professionalism are traits we look to instill in all of our students," said Scott Shaw, Lincoln Tech's CEO and president. "We could not think of two better brand ambassadors to represent Lincoln Tech and to help mentor our students. We have been approached over the years by many racing teams looking for sponsorship. However, SPM presents the most comprehensive program and one that we felt fully engaged our campuses and our students."
Piers Phillips, general manager of Schmidt Peterson Motorsports, said the program is good for the sport.
"The Lincoln Tech arrangement broadens our opportunity to find fresh talent," Phillips said. "Being able to work with, guide, expose and tutor their students, as well as giving them access and exposure to the behind the scenes of our industry, is a huge opportunity; I wish I had such an opportunity at that age."
5. Of note: Team Penske driver Josef Newgarden is taking an active role tonightrepresenting the Verizon IndyCar Series for Grand Prix Night at the Detroit Pistons' NBA game to help promote the Chevrolet Detroit Grand Prix presented by Lear in June. The driver of the No. 2 Verizon Team Penske Chevrolet will sign autographs for fans at the Palace of Auburn Hills before the game with the Charlotte Hornets. He will deliver the game ball to midcourt prior to the opening tip-off and be introduced to the crowd with a special video presentation. He will also be interviewed and profiled on the arena scoreboard during the first quarter and will be invited on the court for a chance to hit a half-court shot near the end of the first half. … Cape Motorsports confirmed Rick Donison as its first driver for the 2017 Cooper Tires USF2000 Championship powered by Mazda season. Donison, 18, is a winner of multiple national karting titles in his native country of India. … Platinum-selling grunge punk band Everclear will perform at Iowa Speedway on July 8 as part of the Iowa Corn 300 race weekend. The Verizon IndyCar Series race at the 0.894-mile oval is scheduled for July 9.