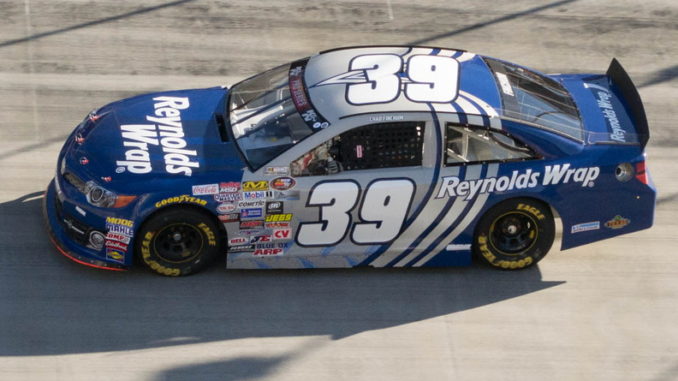 Last season, Chad Finchum finally found his way to victory lane for his first victory in the NASCAR K&N Pro Series East. What made that victory special was the fact that it came at the Knoxville native's home track in Bristol Tennessee. On Saturday, Finchum is aiming to repeat his fairy tale from 2016 in the Zombie Auto 125.
"With last years race basically being a fairy tale for me, the race team, and my family, it's definitely going to be hard to top but I think it can be done Especially with the amount of effort put in by everyone in this organization," Finchum told OnPitRoad.com.
Finchum returns to Martin-McClure Racing for his 17th start in K&N East competition. It will be his seventh race driving for NASCAR veteran Eric McClure and Hal Martin, the same team he won with last season.
"I'm so looking forward to the race this Saturday and getting another opportunity with MMR at Bristol. I think another win for this team would be incredible!"
Last season was a record year for MMR gaining three victories. Austin Cindric sent MMR to victory lane at Virginia International Raceway and Watkins Glen International, and as noted above, Chad Finchum scored MMR's first career victory at Bristol Motor Speedway.
"To get another shot at defending our win from last season is awesome!"
With impending rain it makes things a little more interesting for teams and makes an already unpredictable race even more unpredictable. Finchum's experience should help him on Saturday, or whenever the race happens in a field full of inexperience.
"I don't know how the race will play out due to all the many variables in racing but I feel we will have a fast and competitive car and will have a car competing for the victory."