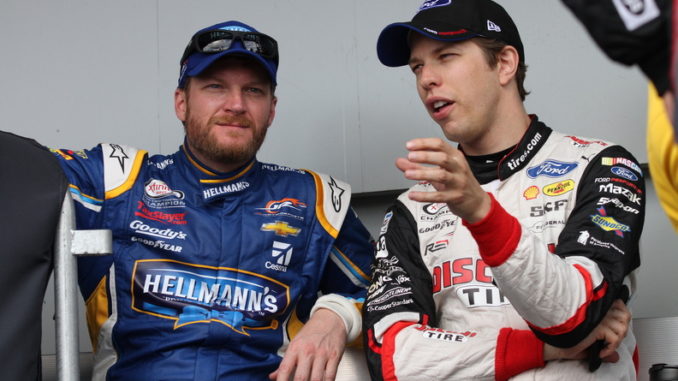 Ask just about any NASCAR fan down south who dominates Talladega Superspeedway and they'll probably say the name 'Earnhardt.' Whether that's Dale Earnhardt, Jr. or his dad, the Intimidator, that's the last name most fans will come up with. However, while the Earnhardt's may have owned Talladega in the 1990s through to the mid-2000s, it appears that a few other drivers now contend for that title.
In the last 12 years at Talladega, Dale Earnhardt, Jr. has only scored one win at the Alabama track. That last win came in the spring 2015 race. Prior to that, Earnhardt had gone to victory lane at Talladega an impressive five more times. In those five wins, he even earned four straight from 2001 to 2003.
Earnhardt has, of course, never really lost his competitiveness at the track, but as restrictor plate racing has evolved and changed over the years, he hasn't kept up with the competition as well as some other drivers in the field.
When talking about the best active driver at Talladega, look no further than Brad Keselowski.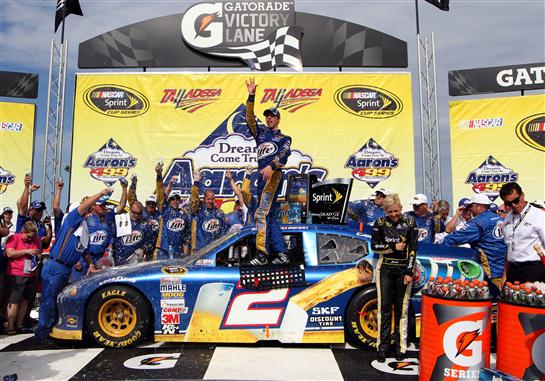 Keselowski scored his first career win in Monster Energy NASCAR Cup Series competition at Talladega in 2009. Driving for the now defunct James Finch-owned Phoenix Racing, Keselowski was apart of an exciting and scary finish after a crash involving Carl Edwards and Ryan Newman. This was one of the first plate races that introduced fans to tandem style racing, a style that has come and gone in NASCAR.
Following that win, Keselowski has gone on to win three more Cup races at Talladega as well as gaining an XFINITY Series race win at the track. His last win at Talladega came in last year's running of the GEICO 500.
Jamie McMurray, who tends to have a knack for winning the "big races" of the sport, has the same affinity when it comes to restrictor plate racing.
A two-time Talladega winner, McMurray has sort of reinvigorated his career in NASCAR with both Talladega wins. His first Talladega win came in the 2009 fall race while driving for Roush Fenway Racing. McMurray knew at this point he was out of a ride for the next season, but didn't have anything lined up for 2010. The win may have been what propelled him back to Chip Ganassi Racing, and essentially to being a Daytona 500 champion.
McMurray's second Talladega win is also has last win to date in Cup competition. It came in the 2013 fall race, more than three full years after his then most recent win.
The most recent Talladega winner also has multiple 'W's' in the win column. Joey Logano has won the past two fall races at Talladega, and seems to have worked his way around plate racing. The 2015 Daytona 500 winner also two win credits to his name at Talladega in the XFINITY Series, one with Team Penske and one with Joe Gibbs Racing.
Not to be forgotten are two drivers who particularly excelled at Talladega during the tandem racing stage. Clint Bowyer earned both of his wins at the track through tandem racing in 2010 and 2011. Bowyer hasn't returned to victory lane on a restrictor plate track in traditional pack racing style since.
Jimmie Johnson has been able to win in both styles of racing, but his last win came in 2011. Prior to that, Johnson won during the spring 2006 race. Johnson has, however, struggled to find his footing in plate racing over the past few years.
While the Earnhardt family may have been the best at Talladega in the past, there's a whole host of drivers who are each biding for that title.