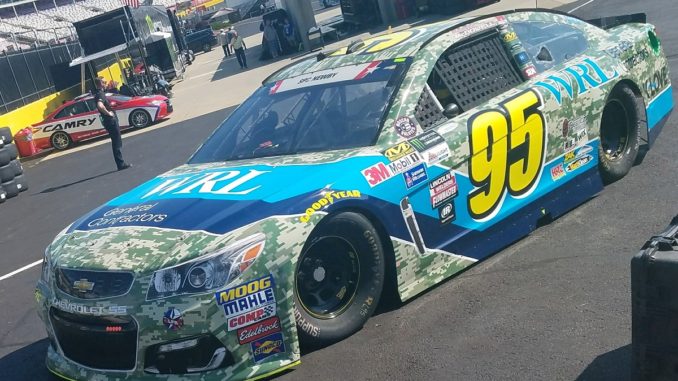 Michael McDowell is coming off of a season best finish of 13th two weeks ago at Kansas. The team had a strong run in the Monster Energy Open finishing 11th.
"The Monster Energy Open was a great test session for us to get our car close to what it needs to be, so that when we unload for the 600, we can be good in qualifying," said McDowell.
McDowell was just that, good in qualifying. He will start 21st tomorrow which is his best start in the Coca-Cola 600 of his career. A consistent weekend is just what McDowell has had this weekend finishing 20th in first practice, 21st in second, and 27th in final practice while, as noted above, he will start 21st. With those stats, McDowell has an average of 22nd this weekend which is a good sign that the No. 95 team is making strides in the right direction after having a few weeks of disappointment.
"The 600 is a long race, and a lot changes with the track. It's also a home race for us, and the speedway is right in our backyard. I think everyone is excited after our good run last week in the Open."
On Sunday Todd Parrott, McDowell's crew chief, will oversee his 645th race of his career. He will be seeking victory number 32 on Sunday and his second Coca-Cola 600 victory. Parrott went to victory lane with Dale Jarrett in the 600 in 1996.
"Charlotte is special to me, because it is so close to home," said Parrott. "It's really our opportunity to race in front of the hometown crowd. We are so close to the track, I could probably drive a golf ball to the credentials building! It's a really fun place to race, and having won there, it makes it extra fun. It's a long race, and it separates the men from the boys, so it should be a fun weekend."