RCR Event Preview – Road America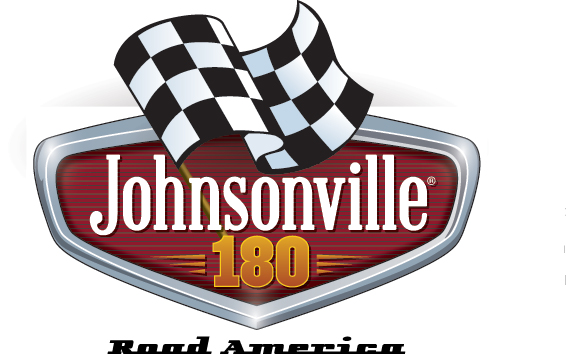 Richard Childress Racing in the NASCAR XFINITY Series at Road America … In 19 Series starts at the 4.048-mile road course, RCR has captured three consecutive victories with drivers Brendan Gaughan (2014), Paul Menard (2015) and Michael McDowell (2016). The Welcome, North Carolina, organization has completed 937 laps of the 951 (98.5 percent) that they have competed. RCR has accumulated six top-five and eight top-10 finishes, led 52 laps and averages a starting position of 12.4 and finishing position of 11.8.
Bristol Review … Ty Dillon was the highest RCR finisher at Bristol Motor Speedway coming home fourth, Daniel Hemric seventh, Austin Dillon eighth, Brandon Jones 20th and Brendan Gaughan 30th, respectively, in the Food City 300.
The Points … All three RCR XFINITY Series full-time drivers remain in the top 20 of the driver point standings as the Series heads Road America for the 23rd event of the season. Daniel Hemric is currently fifth, Brendan Gaughan is 12th and Brandon Jones is 16th, respectively. The No. 2 and No. 3 RCR teams are eighth and ninth in the owner point standings, respectively. Hemric is currently second in the XFINITY Series Sunoco Rookie of the Year point standings.
Catch the Action … Coverage of this week's Johnsonville 180 at Road America will be televised live on Sunday, August 18, beginning at 3 p.m. Eastern Time on NBC. It will also be broadcast live on Motor Racing Network and SiriusXM NASCAR Radio, channel 90.
This Week's Rheem Chevrolet at Road America … This weekend will mark Kennedy's first-career start at Road America. He does have one road course race under his belt in the NASCAR XFINITY Series, competing under the RCR banner at Mid-Ohio Sports Car Course earlier this year.
Register Your Product … Did you know that registering your Rheem products allows you to access included warranty benefits, opt to extend warranty coverage and take advantage of other valuable Rheem support services? Have your product serial number handy, then select Water Heating or Heating and Cooling to begin the quick registration process. For more information, visit http://www.rheem.com/warranty.
BEN KENNEDY QUOTE:
What are your thoughts as you head to Road America for the first time?
"Road-course racing definitely takes most of us out of our element, including me. I had a lot of fun racing at Mid-Ohio with RCR, but it was challenging, for sure. We raced within the top-10 for a majority of the race but ended up getting collected in one of the late-race wrecks. I'm hoping for some redemption this weekend at Road America. The biggest thing with these road courses is to stay on course, gain experience and get a good finish. I'm looking forward to the race."
This Week's Bellin Health / American Cancer Society Chevrolet at Road America … Scott Lagasse, Jr. returns to the No. 3 Chevrolet for Richard Childress Racing this weekend for the NASCAR XFINITY Series' visit to Elkhart Lake's Road America. This will be Lagasse, Jr.'s first start at the four-mile road course.
A world free of cancer … The American Cancer Society is on a mission to free the world from cancer. Until they do, the American Cancer Society will be funding and conducting research, sharing expert information, supporting patients and spreading the word about prevention. All so you can live longer – and better. Scott Lagasse Jr. is the official American Cancer Society Ambassador in NASCAR.
Bellin Health Visit … Lagasse, Jr. will be making a visit to Bellin Health's facilities on Thursday, August 24 to meet with the organization's cancer team and patients. He will be sharing his story and passing out gifts to patients, along with shooting a PSA for Bellin Health. Twelve patients and their doctors will then join Lagasse, Jr. as his VIP guests at Road America for Sunday's NASCAR XFINITY Series race, where a patient will have an opportunity to take their "Victory Lap" against cancer with Lagasse, Jr. after driver intros.
Bellin Health is making a Difference… For more than a century, Bellin Health has served the people of Northeast Wisconsin and Michigan's Upper Peninsula with caring, expertise and a second-to-none focus on quality that make it the region's premier health system. Known for its emphasis on preventive healthcare, Bellin is excited to partner with Scott Lagasse Jr. in his cancer prevention message. Renowned for community outreach, Bellin is the official healthcare partner of the Green Bay Packers and now an official partner in Scott Lagasse Jr.'s SCREEN YOUR MACHINETM message in NASCAR.
SCOTT LAGASSE, JR. QUOTE:
You'll be making your first start at Road America this weekend. How do you prepare for a road course that you've never visited before?
"That seems to be the theme recently, as I haven't raced many of these road courses before. In all reality, it's still the same car with four tires and it's a fun challenge to optimize its performance. I do look at all information available: data, videos, ask my teammates questions, and I even tend to lean on my dad, who was a successful road course racer. I'll be running the Trans Am race before the NASCAR XFINITY race, so that should help me as well in the No. 3 Bellin Health / American Cancer Society Chevrolet."
This Week's Blue Gate Bank Chevrolet Camaro at Road America … Hemric will be making his first NASCAR XFINITY Series start at Road America during this weekend's Johnsonville 180. In the first two road course races this season, Hemric finished 11th at Watkins Glen International and was second at Mid-Ohio Sports Car Course, leading eight laps.
Meet the Driver … Hemric is scheduled to take part in the XFINITY Series autograph session on Saturday, Aug. 26, starting at 11 a.m. local time in Victory Lane.
Rearview Mirror: Bristol … Hemric started in the 16th position and used the bottom groove to work his way to the front of the field in the No. 21 Blue Gate Bank Chevrolet. The Danny Stockman-led team continued to make changes to help the handling of the car over the ever-changing track conditions and Hemric was able to earn points in Stage 2. Running inside the top five late in the final stage, Hemric slipped back after restarting in the inside lane on the final restart of the day. By continuing to fight off the competition he took the checkered flag in the seventh position to earn his 10th top-10 finish of the season and XFINITY Series Rookie of the Race honors.
DANIEL HEMRIC QUOTES:
You're coming off a strong run at Mid-Ohio where you contended for the win with some of the best road racers in the sport. How different is Road America, aside from being longer?
"This is my first time at Road America, but it was also my first time racing at Mid-Ohio, so hopefully we can have similar results this weekend. I feel like Road America will be a mixture of Watkins Glen and Mid-Ohio. There are a lot of really fast parts of the racetrack, but there are also a lot of slow, technical parts of the track. From what I understand, it doesn't have a ton of grip either. It's going to be fun. I really enjoy any track where there's tire wear and fall off. To be able to do that at a road course is something I'm really looking forward to because I haven't been able to experience that before. I know our race cars have been really fast at the road courses so far this year and RCR has been very successful at Road America over the last few years. It's a track we've circled and I'm ready to get there with the No. 21 Blue Gate Bank Chevrolet."
When you haven't been to a track before – especially a road course – what is the process of getting yourself ready and acclimated?
"Typically, I ask around and go to some of the guys who have been successful and won races at that particular track. Luckily, we have a lot of those guys in-house at RCR and in the Chevrolet family. After I get that advice, I watch a lot of video and try to figure out the shift points and get used to the visuals of the racetrack. At the end of the process I try to get on a simulator so that I can get acclimated to the closest thing you can to real life. Chevrolet has done a great job of getting us rookie drivers seat time on the simulator and having the road course experts come in to help us with techniques and what we can do to improve ourselves on the road courses. At the end of the day, none of us have done a lot of road course racing. It's a process and it's just a matter of who can prepare the best. I feel like we've done all we can do to prepare and now it's time to put it in motion."
This Week's JELD-WEN / Menards Chevrolet Camaro at Elkhart Lake's Road America … Brandon Jones has one previous NASCAR XFINITY Series start at Elkhart Lake's Road America. The 20-year-old driver finished 16th in last year's event at the four-mile road course.
About JELD-WEN … JELD-WEN, a global manufacturer of windows, doors, and treated composite trim and panels – operates in more than 20 countries and is one of the world's leading manufacturers of reliable windows and doors. The company provides products that enhance the beauty and functionality of homes and commercial buildings. JELD-WEN's full breadth of products has earned numerous awards and endorsements for dependability, innovation and excellence. With a strong commitment to sustainability, JELD-WEN is a recognized leader in manufacturing energy efficient products, providing solutions that deliver exceptional value for builders, architects and homeowners around the world. JELD-WEN has been an ENERGY STAR® Partner since 1998. For more information about JELD-WEN, or to find a dealer, visit http://www.jeld-wen.com or call 800-877-9482.
About Menards … A family-owned and run company started in 1958, Menards currently operates 305 stores located in 14 Midwestern states.  Menards is known throughout the home improvement industry as the low price leader; it's no wonder their famous slogan – "SAVE BIG MONEY" – is so widely known and easy to remember.  Menards does things right – the company's strength and success can be seen in the well-stocked and maintained stores, the lowest prices in town, and the way Guests are always treated like family.
Meet Brandon Jones …  Jones is scheduled to take part in the XFINITY Series autograph session starting at 11 a.m. local time at Road America's Victory Lane on Saturday, August 26. Jones will also be available for autographs at the Menards store located at 4825 Vanguard Drive, Sheboygan, Wisconsin beginning at 6 p.m. local time on Saturday evening.
BRANDON JONES QUOTE:
Everyone says Road America is one of the most technical tracks we visit and it's tremendously long. How do you prepare for a track like that?
"Road America is a huge track for us to take on with it being over four miles long. The good news is we're in a road course mindset this month, having come off races at Watkins Glen and Mid-Ohio, so we have some recent experiences under our belts. Road America is one of the tracks I've been studying the most leading into a race weekend, just because of all the turns and different braking and passing zones. I've been working a lot on the course in our simulator. There's a lot that we put in as a team to prepare for road courses compared to the other tracks we visit. We only have three of these races a year and we want to make the most of them, so we watch a lot of film, try a lot of set-ups in the simulator and study a lot of past races there. My teammate, Brendan Gaughan, is a very accomplished road course racer and I try to learn as much as I can from him.   Every year I feel like I gain a little bit more knowledge and confidence on these road courses, so I'm looking forward to seeing what I'll pick up on this weekend."
This Week's South Point Hotel & Casino Chevrolet at Road America … In five NASCAR XFINITY Series starts at Road America, Gaughan has one victory (2015), three top-three finishes, an average start of 12.2 and an average finish of 6.6. The Las Vegas native has led 14 laps and completed 100 percent of the laps he has attempted.
This Week at the South Point Bowling Center … On Sunday, Aug. 27, the South Point Bowling Center will host the 4th annual Strikes for Scholarships Bowling Tournament to benefit the Epicurean Charitable Foundation (ECF). This event will feature an enjoyable day of bowling along with an exciting balloon-pop raffle at South Point Hotel, Casino & Spa. This memorable event is entirely student planned and executed and the South Point encourages guests, board members, and students to bring friends and family to join us for a morning of fun.
Meet Gaughan … Gaughan is scheduled to sign autographs on Saturday, Aug. 26, starting at 11 a.m. local time in Victory Lane.
Past Winner Presser … Gaughan will meet with members of the NASCAR media this weekend to discuss his previous success at Road America, including his 2014 win. The media availability is scheduled to begin on Saturday, August 26 at 12:15 p.m. local time and will be streamed live on NASCAR.com/presspass.
BRENDAN GAUGHAN QUOTE:
Why do you love Road America so much? You smile every time someone mentions the track to you.
"I've said since I was 16 years old that Road America is my favorite road course in the country. I have always said that Laguna Seca and Road America are the two premier road courses in America. It still is. It's such a technically, fundamentally sound racetrack. If you're teaching road racing, Road America has everything. It has a carousel, it has uphill braking, it has downhill braking, it has elevation changes where you have to pick points in the sky to have visual references, you've got speed bumps that are big penalties if you miss the corner by just a little bit, and it has the gravel trap that give you a big penalty if you miss the corner entirely. It is the most fundamentally sound teaching road course in America."
Why does it seem like every driver loses their mind racing there at some point during the race?
"It's stupid-fast. We all talk about Watkins Glen being the superspeedway of road courses – and it is because of the style of turns it has – but brute strength, Road America has it all. Going downhill to Turn 8 is, 'holy cow.' It's short, but you're losing 100 feet of elevation and your braking zone is coming up. It's bad to the bone. I love it. I love that we race there. I hope we race there forever now. I hope it becomes the staple of this XFINITY Series, I don't even care if they bring the Cup Series here. People in Wisconsin love their road course racing. They understand it, they get it, and they don't care that they can't see you for four miles of a 4.4-mile road course. They love their road racing."