Fifth Third Bank announces multi-year renewal with Stenhouse Jr., Roush Fenway Racing.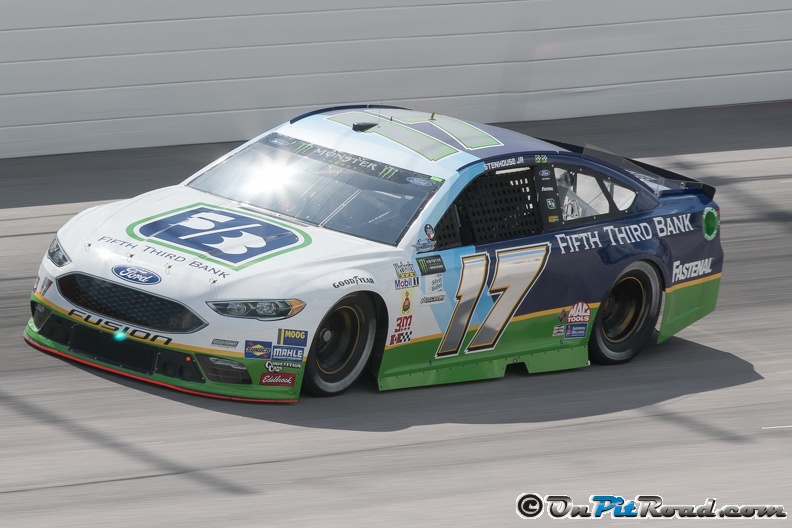 Earlier today, Ricky Stenhouse Jr., joined by Roush Fenway Racing President Steve Newmark, Fifth Third Bank Group Regional Manager Tom Helks, and Darrell Waltrip announced that the bank has signed a Multi-year extension with Stenhouse and Roush Fenway Racing.
"I'm so appreciative to continue racing with Fifth Third bank on the car" said Stenhouse Jr. in the provided press release, "It's great to have partners who believe in the sport and and are committed long-term to supporting the business of racing".
Steve Newmark opened the press conference and stated that the extension will "be for at least another three years." So far this season, Stenhouse Jr. has won two races with the bank as the primary sponsor on his No. 17 Ford. "it has been a fun year for us (with Fifth Third) as Ricky has gotten both of his wins in the Fifth Third paint scheme." Newmark followed up with "We would love to get the trifecta today." Tom Helks chimed in and made it clear that Stenhouse's two wins this season wasn't the reason for the contract extension, stating "did the wins have anything to do with the renewal? Not at all, these guys deliver success to us in the sport and they are always with us, we are thrilled to see them win but no." Roush Fenway Racing President Steve Newmark cut in saying "We received the renewal proposal and had discussions before the wins".
A win at Darlington tonight would be a great improvement for Stenhouse. Currently his best result at the track in the MENCS is 18th, which was his result in 2013 and 2016.