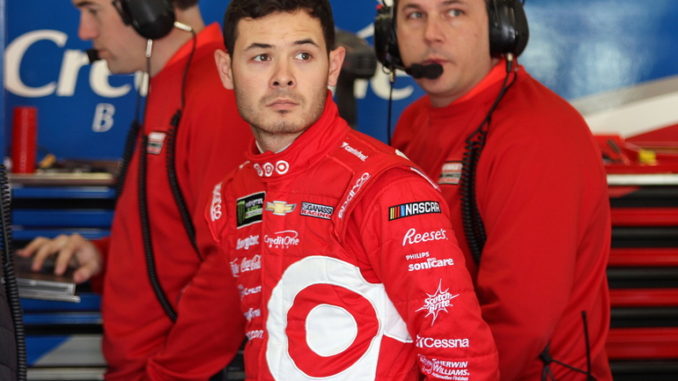 There's no shortage of talent in the Monster Energy NASCAR Cup Series, and the 2017 version of the Playoffs should prove just that. When the Playoffs officially start at Chicagoland Speedway in Illinois, sixteen drivers will be in hot pursuit of Championship glory. Making appearances will be the usual suspects; Johnson, Keselowski, Harvick, the brothers Busch, and Kenseth. But, there will be some newer, maybe even unfamiliar names; Larson, Elliott, Blaney, Dillon and Stenhouse.
It's of little doubt that NASCAR is in the middle of a transition period, a "changing of the guard," if you will. With the recent retirement (or pending retirement) of some of NASCAR's biggest stars, gone to the wayside are names like Gordon, Stewart, Edwards, Earnhardt (whom you may have heard, is retiring at the conclusion of 2017), and Kenseth (still without a ride in 2018…or so he claims). Five drivers with eight Cup championships and 234 race wins between them, all gone within a two-year span.
The reasoning behind this rash of early retirements could be debated for generations to come. But, one thing that cannot be debated is the pool of young talent waiting to fill those shoes. At 25-years-old, Kyle Larson is in the midst of a breakout season, and is heavily considered a serious contender for the championship. While not particularly considered serious title contenders, Ricky Stenhouse, Jr., Ryan Blaney, Chase Elliott and Austin Dillon are making their presence known, in a big way.
These five "young guns" only have nine Cup wins between them, with Elliott having none. But they are leading a charge to prove that they belong in the top-notch rides they currently pilot. Those five, coupled with non-Playoff contenders Daniel Suarez, Erik Jones, and (future Cup Driver) William Byron, are being heralded as the future of the sport. One would be foolish to disagree.
While conventional wisdom seems to already have the 2017 Championship trophy sitting on Martin Truex, Jr.'s shelf (add myself to that group as well), it won't be easy, especially if Kyle Larson has anything to say about it, and you can almost bet the farm that he will. Any one of the young guns could surprise the racing community and win this championship, and solidify their place in history.
But, for the record, I personally think experience wins out this year. Blaney, Dillon, and Stenhouse will be eliminated in the first round of the playoffs. Elliott will follow suit in round two. This leaves Larson to lead the Young Gun charge to the title, but even he will fall victim to the stranglehold Truex has on the series this year. In Homestead-Miami look for Truex to edge out Larson, Johnson, and Kyle Busch for the Championship.