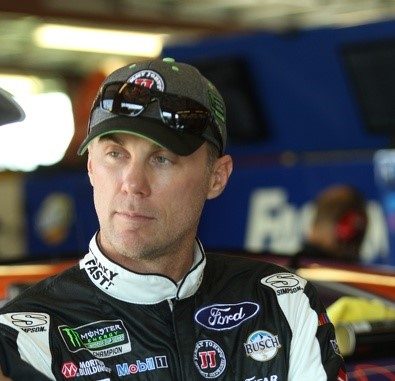 Last weekend Kevin Harvick put urgency on the fact that all they needed to do to be competitive in the playoffs was that he needed more speed. Today, that final element that's been seemingly missing from the No. 4 team was there. The speed was there, the pit stops were great, and everything fell into the hands for Harvick and he earned his first top five finish since Pocono back in July.
"Our focus was to make sure that we didn't make any mistakes today and everybody at Stewart-Haas Racing worked hard to work on that gap between those cars, but we've known about that gap and feel like we've closed that up and we knew that not making mistakes was gonna go a long way." Harvick told NBCSN after the race. "We saw the 78 made mistakes today, but they had a fast enough car to recover from that. The 18 didn't recover from his mistakes. I just have to thank everybody from Jimmy John's, Busch, Ford, Mobil 1, Outback, Hunt Brothers, Morton Buildings and Textron Off Road for all they do for putting us on the race track."
A smart but strong afternoon for Harvick puts him third in the playoff standings 35 points off of race leader Martin Truex Jr. and 41 points to the good with two races remaining in this round.
"Well, there are a lot more people that will go through round to round on points than by winning. You have to think about points and stage points throughout the whole race. We almost maximized everything throughout the weekend. They did a great job."