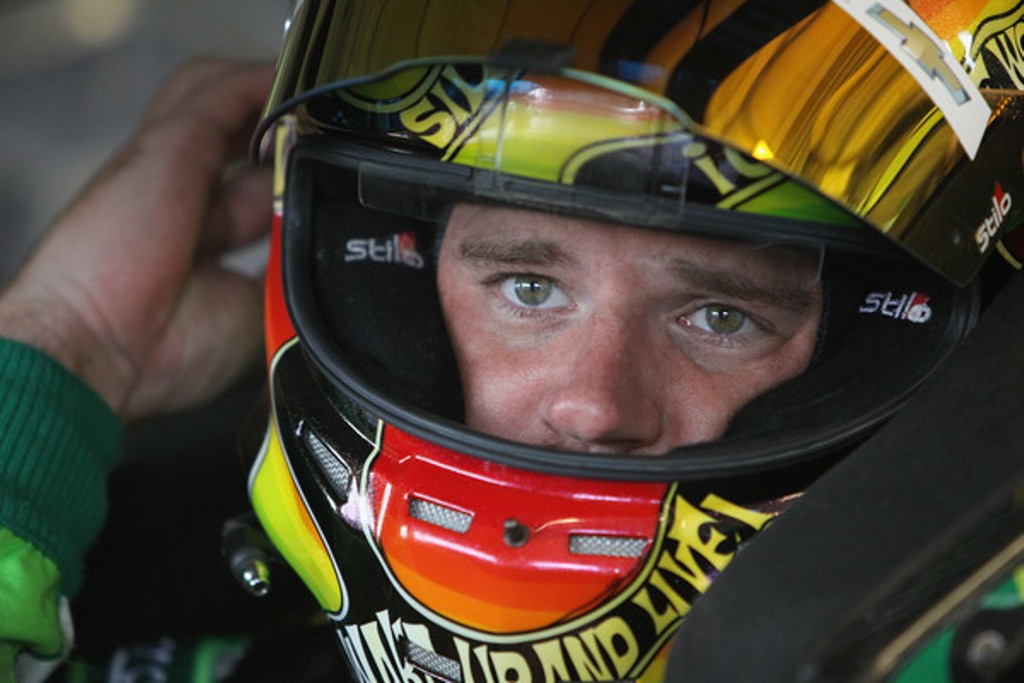 Justin Marks will make his third start in the Monster Energy NASCAR Cup Series on Sunday in the Alabama 500. Marks will pilot the No. 7 Golden Corral Chevrolet SS in a joint venture between Tommy Baldwin Racing and Premium Motorsports.
"I'm thrilled to be a part of such an awesome race as the Alabama 500," said Marks. "Monster Energy Cup Series racing is special and any opportunity to race is a big deal. Tommy and his team have a solid and proven track record this year on the superspeedways with the Golden Corral Chevy. I'm looking forward to working with this group and having a productive weekend and racing for a Top 10, so kids can eat free on Monday."
"We're excited to cheer on Justin on Sunday as he races for a Top 10 Kids Eat Free finish," said Shelley Wolford, Vice President of National Marketing and Media at Golden Corral.
Katerra, a long time sponsor for Marks will be the associate sponsor on Marks' No. 7 Chevy. Katerra was the primary sponsor on his No. 42 XFINITY Series car last season when he earned his first career victory at Mid-Ohio.
The start on Sunday will be his third in the Cup Series, and first on a superspeedway. The previous two starts came at Sonoma where he finished 30th both times. Marks attempted to make the 2015 Daytona 500 for Robby Benton, but failed to qualify after a 14th-place finish in the duels.