FDNY Racing Attempting to Qualify for Final Race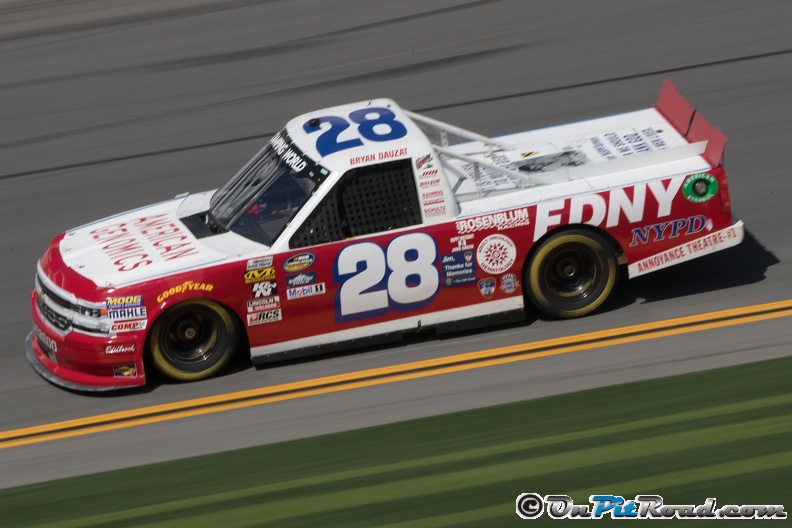 One of NASCAR's longest tenured team owners is making his final start this weekend at Daytona International Speedway.
Jim Rosenblum's race team, better known as FDNY Racing, will make its last attempt for the foreseeable future during Friday's NASCAR Camping World Truck Series race at Daytona.
The team confirmed the news in a Facebook post.
https://www.facebook.com/norman.rosenblum/posts/1784896288196616
Rosenblum has competed in NASCAR as an owner since in 1983. His ownership career began in what was then the Winston Cup Series with driver Jocko Maggiacomo. Since then, drivers by the likes of Randy Lajoie, Andy Lally, Blake Koch and Ryan Ellis have competed with the team.
Rosenblum has been a staple in the Camping World Truck Series since its inception in 1995, but it was in 2002 that the team changed its name to FDNY Racing to salute firefighters and police officers in New York City following 9/11.
Bryan Dauzat will attempt to qualify the No. 28 Chevrolet Silverado in the team's final start.
Should he qualify, it will be Dauzat's third Truck Series start. Dauzat, a Southern Modified Tour driver by craft, has a best finish of 22nd in two Truck starts.