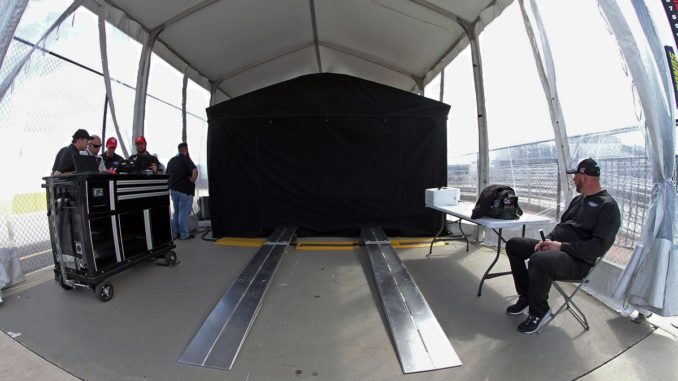 Issues with the technical inspection process came to a head last week when 13 teams failed to pass inspection resulting in not taking a qualifying attempt and starting at the rear of the field. Issues with technical inspection increased when NASCAR implemented tighter tolerances and new technology that provides extremely precise measuring.
In a response to complaints from teams and fans, NASCAR is making a change this weekend at Martinsville Speedway. NASCAR vice-president of competition, Scott Miller, told Sirius-XM NASCAR radio, ""Post-qualifying and pre-race inspection are going to be lumped into one major inspection. We are actually kind of looking forward to that as a way forward. It would be really good if we could get it down to one major inspection for the weekend."
This new format would guarantee fans will see all drivers participate in qualifying contributing to an improved fan experience. If teams fail inspection twice with this new format, it will have team members ejected for the remainder of the race weekend.