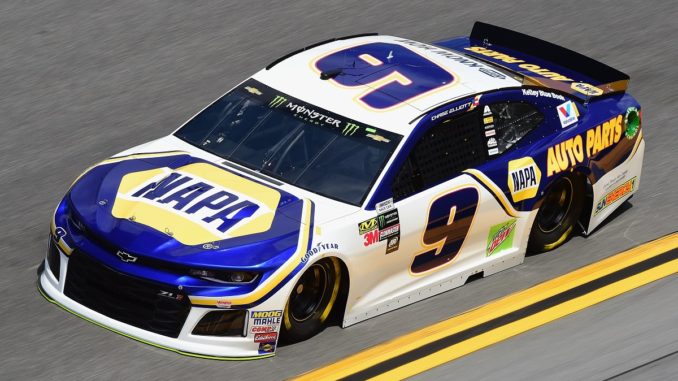 For the second time this season, Hendrick Motorsports driver, Chase Elliott, has been hit with a stiff L1 level penalty. The penalty came as a result of infractions found in post-race inspection after the Monster Energy NASCAR Energy Cup Series event at Texas on Sunday.
Elliott's No. 9 Chevrolet was found to have issues with the rear window support brackets and structure. A similar issue as Kevin Harvick was charged with several weeks ago that brought about controversy regarding the effects of social media to the health of NASCAR.
As a result of the infraction, crew chief, Alan Gustafson, has been suspended for the next two MENCS events and fined $50,000. Additionally, the team will lose 20 owner and driver points.