Look Out NASCAR: IndyCar is a Sleeping Giant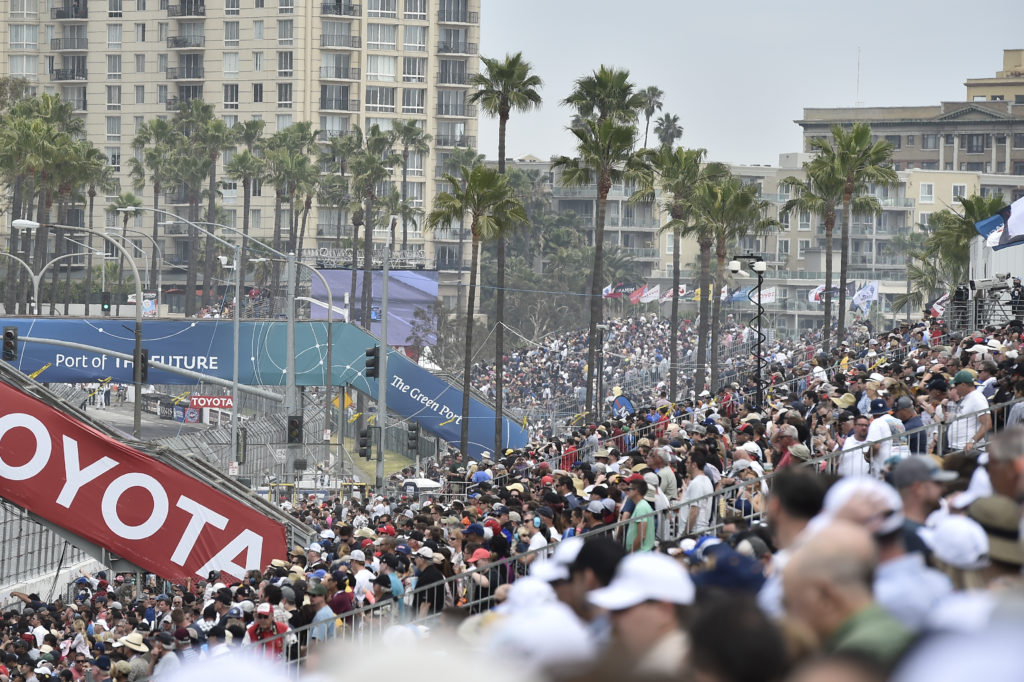 Depending on your age, the thought of the Verizon IndyCar Series being a serious threat to NASCAR's motorsports stronghold in the United States is laughable. But, there was a time when IndyCar had a very healthy following in the United States.
Prior to the CART/IRL split in the mid 1990s, IndyCar races drew strong crowds across the board. Packed stands were the norm, not the exception, at places like Phoenix (ISM), Milwaukee, Nazareth, and of course Indianapolis.
NASCAR's popularity was on a large upward swing in the late '80s, and hit a boom in the mid '90s, just as the CART/IRL split happened. It was a perfect storm for NASCAR, not so much for open-wheel racing in America. But the pendulum is beginning to swing back the other way. NASCAR has been plagued by lackluster attendance figures as well as low television ratings in 2018. This year's running of the Daytona 500 was the lowest-rated 500 since the first live flag-to-flag broadcast in 1979. Viewers for this past weekend at Richmond Raceway were down 1.34 million from 2017, and 2.34 million from 2016.
On the other side of the coin, IndyCar has been getting some very positive news lately.
For starters, three new full-time teams joined the fray for the 2018 season in Carlin Racing, Juncos Racing and Harding Racing. Then you have Michael Shank Racing who's running a partial schedule, eyeing a full-time effort in the future.
NASCAR has 36 charter teams, with fields of up to 40 cars at each event. This season, however, NASCAR hasn't had a full 40 car field since the season opening Daytona 500. New teams are flourishing in IndyCar, not so much in NASCAR. 
A couple of weeks ago, the Long Beach Grand Prix drew more fans than it has since the year 2000, with a cumulative crowd of over 185,000. The Saturday portion of the Grand Prix of Alabama at Barber Motorsports Park announced a new attendance record of over 34,000. Projected attendance for the 2018 Indianapolis 500 is once again well over 300,000. All great news for the IndyCar Series. 
IndyCar also unveiled a new car for 2018, the Dallara IR-12. The car features less downforce, less drag, and higher straight-line speeds giving the cars more maneuverability for the competitors. The drivers showed nearly unanimous support for the new car and it's showing with the close racing we've witnessed so far this season. There were 475 total passes for position through four races in 2017. Through those same four races in 2018, that number is 999.
There's also an exciting crop of new drivers to the series looking to make a name for themselves like Rene Binder, Zachary Claman De Melo, Pietro Fittipaldi, Jack Harvey, Kyle Kaiser, Jordan King, Matheus Leist, Zach Veach, and Robert Wickens.
Right now the IndyCar Series is the "Belle of the Ball" but don't expect NASCAR to roll over and play dead. Competition in motorsports is healthy so here's hoping that it helps elevate both of North America's premier series.