Trevor Bayne Addresses Media at Talladega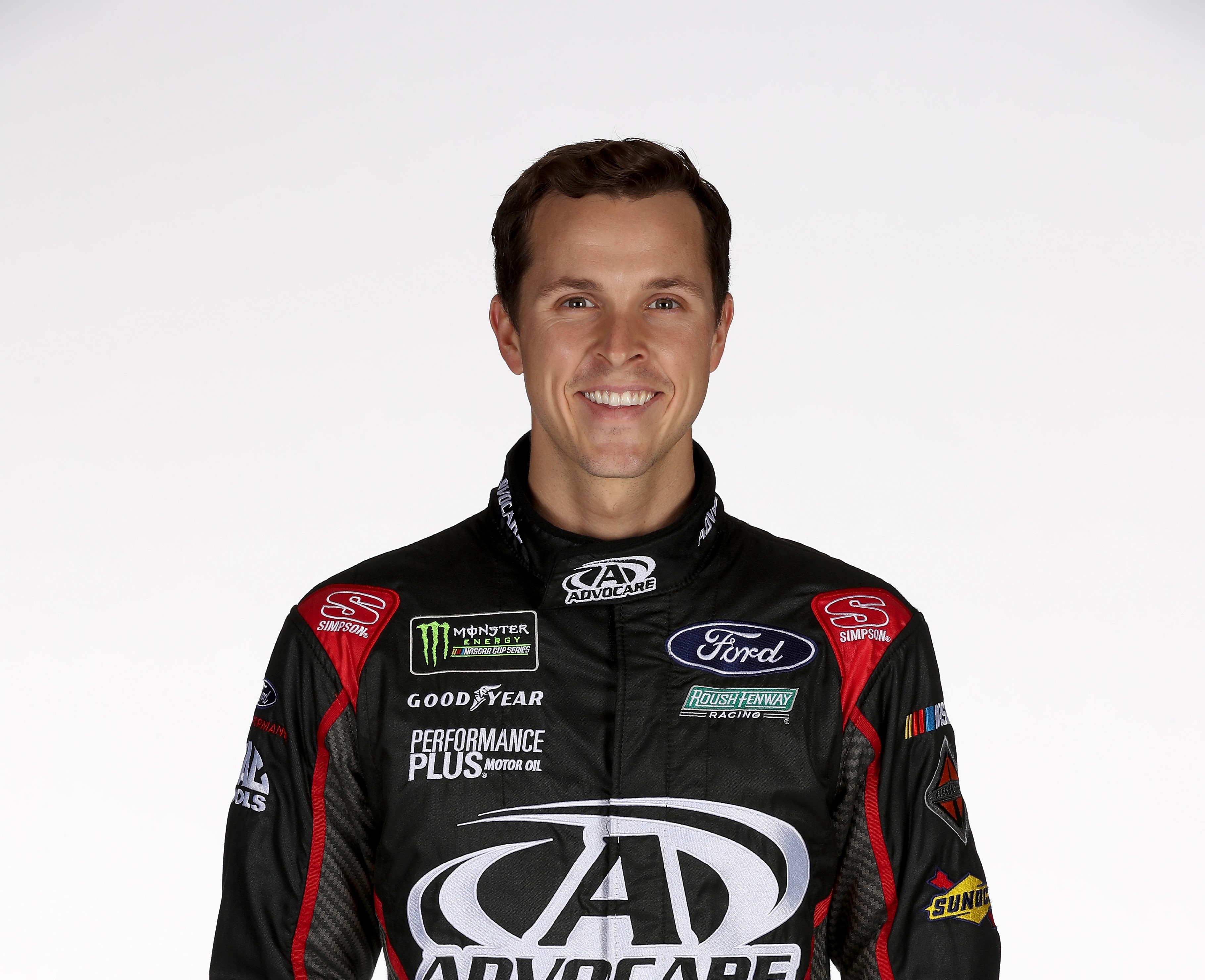 On Wednesday Roush-Fenway Racing announced Matt Kenseth will be returning to the Monster Energy NASCAR Cup Series on a part-time basis to share seat time with Trevor Bayne in the No. 6 car.
During that new conference, Roush-Fenway Racing President, Steve Newmark, was asked how Bayne took the news of not being in the car each week. "I think he reacted just the way any of us would. He's a fierce competitor. He wants to be in the car every week – Cup, XFINITY, he will drive anything. We continue to have a dialogue and I think he'll see this as an opportunity to continue to excel, but there's no doubt that when we had the dialogue about it that his first reaction was 'I want to be in the car every week.' In fact, we wouldn't want it any other way. If we had a driver who just kind of acquiesced, that would be an inherent problem in itself."
On Friday, at Talladega, wanting to address the question head on, Bayne spoke to the media for the first time since the announcement. "I appreciate you all coming out here over to the hauler. The purpose of doing this is because I know how this works and I didn't want everybody wasting their time chasing me around all weekend trying to get a quote. I have a brand new PR guy inside and I would like to break him in the right way. I wanted to get you all together to let you know that first of all, my health is 100%. I am as fit physically, mentally and spiritually as I have ever been to do my job well. The second part is that my desire is still as it has always been since I was five-years-old to come to the track every weekend to contend for wins and championships and be a driver at the top level in the Cup Series. Nothing there has changed. I am still going to pursue that because I feel I have the ability to do that. Right now I don't have much more to add to that. I want to respect your time and I know you have a ton of questions after everything that has happened this week but if you could just allow me to come into the garage and talk to my team and work through this weekend, I would love to have that opportunity. I am here to win Talladega as I had planned to do before any of this. That is what I am going to do. Thank you guys so much. Again, I want to be respectful to you. Thanks."
Kenseth will make his debut in the No. 6 car at Kansas on May 12th. The remainder of the schedule has no yet been announced.