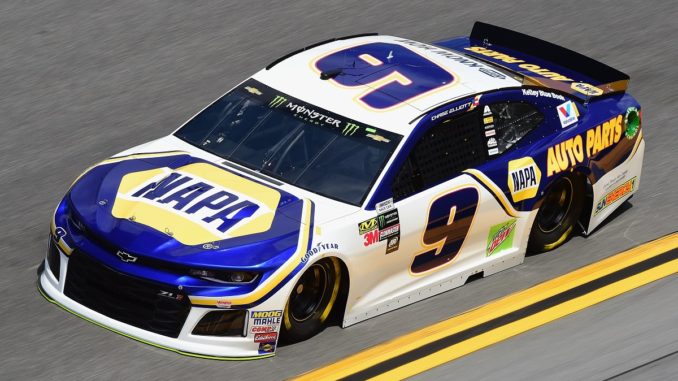 Despite finishing third, Chase Elliott wasn't very happy after the GEICO 500 at Talladega.
Elliott said, "Our NAPA Chevy was good. I felt like it was a solid car. I got to the end and those guys around me were working together so much. I thought for sure one of them wanted to win a little worse than what they did. They were being very patient with one another and I was surprised by that. If it was me I feel like I would have wanted to try or something but those guys weren't having it. I was trying to move forward and make a lane and push and they were not interested in advancing."
A penalty after the Texas race, and a 29th place finish at Bristol moved Elliott down to 23rd in the point standings. He finished second last week at Richmond and third at Talladega to climb back up to 18th in the standings. He will look for a strong run next weekend at Dover after coming off of fifth and second place efforts there last season.