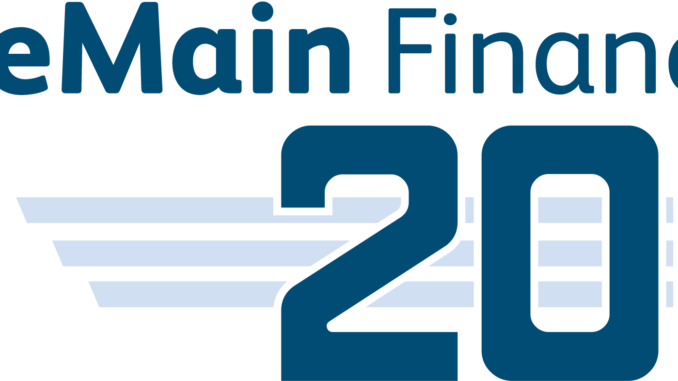 CODY COUGHLIN
No. 2 JEGS.com Chevrolet Silverado
Dover Stats
1 start, Finish: 16th
Season Stats
4 starts, 1 top-10 finish
Additional Info
– Coughlin will pilot chassis no. 118; a chassis that he ran earlier this season at Atlanta Motor Speedway. GMS Racing teammate Johnny Sauter raced chassis no. 118 five times last year, including at Dover International Speedway en route to his first win of the 2017 season.
-JEGS will sponsor this weekend's NCWTS race at Dover International Speedway. Coughlin will carry the JEGS on-board camera during the JEGS 200.
– After his last race at Martinsville Speedway over a month ago, Coughlin is sitting 13th in the NCWTS driver point standings.
Quote
"While Dover (International Speedway) is a short-track, we're going so much faster there than we do at most other short-tracks, plus it's very aero dependent. It's definitely a tricky place to race at. We had some speed there last year and ran in the top-five for awhile. Plus, now being teammates with Johnny (Sauter) and him winning at Dover last year, I picked his brain for some extra tips. Hopefully with everything I've learned, we can grab a top-five finish if not pull out the win.""We want to run well every weekend, but this weekend more than others with JEGS sponsoring the Truck Series race. It'll be a big weekend for them, and I'm excited to put on a show for all of the friends, family and JEGS employees that will be at the track for the JEGS 200."
JOHNNY SAUTER
No. 21 Allegiant Chevrolet Silverado
Dover Stats
9 starts, 1 win, 4 top-fives, 5 top-10s
Season Stats
4 starts, 1 win, 3 top-fives, 3 top-10s
Additional Info
– The No. 21 team will utilize GMS chassis no. 304 at Dover. Sauter debuted this truck last year at Phoenix, picking up his fourth win of 2017. He also raced this same chassis to a third-place finish at Atlanta earlier this season.
– The NCWTS returns from a five-week break with Sauter leading the point standings by 29 points over Grant Enfinger.
Quote
"I love going to Dover. I always tell people that the two most exhilarating laps we'll make all year will be qualifying at Dover. That place just takes your breath away, especially if your stuff is right. You're on the verge of wide-open at a mile racetrack, clipping around there at a 23-second lap. That's cooking. You can feel it; you know you're cooking. I like going there. I like the atmosphere, the people, the fans, everybody in that part of the country. It's just a place where you can stab and steer – as much as you can give it, it can take it."JUSTIN HALEY
No. 24 Fraternal Order of Eagles Chevrolet Silverado
Dover Stats
1 start, Finish: 8th
Season Stats
4 starts, 1 top-five, 2 top-10
Additional Info
– Haley has three previous NASCAR K&N Pro Series East starts at Dover, all top-10 finishes, including a fourth-place finish in 2016 that secured his first NASCAR touring series championship.
– Haley will pilot chassis no. 302 this weekend at Dover. This chassis has been utilized four times by the No. 24 team across the 2017 and 2018 seasons, with its most recent race occurring at Las Vegas Motor Speedway earlier this year.
– After his 10th-place finish at Martinsville Speedway, Haley jumped to 11th in the NCWTS driver point standings.
Quote
"Dover was really up and down last year, but it was always a pretty good track to me in the K&N series. It's one of those fast places and there's multiple grooves of racing. I expect this year we'll be really fast there. We're building new trucks, and showing better speed and showing better numbers in the wind tunnel.""The first time I was ever there I was 15 or 16 in a K&N East car and it was the craziest thing I'd ever done in my life. Nothing compares to it. Dover is pretty sketchy the first time, but the more experience you get the more your heart rate settles and the more you can really think about the race. It's a pretty cool track – it's a mile, not like these mile-and-a-halfs. It's just really unique and fun to go to every year."
DALTON SARGEANT
No. 25 Performance Plus Motor Oil Chevrolet Silverado
Dover Stats
This race will mark Sargeant's first NCWTS start at Dover International Speedway.
Season Stats
4 starts, 2 top-10s
Additional Info
– Sargeant, in his first NCWTS start at Dover, will race GMS chassis no. 115. Justin Haley piloted this chassis in four starts in 2017 earning two top-10 finishes.
– In one NASCAR K&N Pro Series East start at Dover (2015), Sargeant finished 11th after starting from the fourth position.
– Sargeant has finished no worse than 14th (Atlanta) in his first four races with GMS Racing. He is tied for eighth in the NCWTS point standings.Quote
"I've been there one time in the K&N Series and I actually didn't really like that place, but that's because we never got to qualify or even make a single lap of practice, we just had to go out and race. The first lap I ever ran at Dover, in anything, was green flag in that K&N race. It's definitely a tricky and challenging place but I'm excited to go back there. Doug (Randolph, crew chief) has always brought really great trucks to Dover so I think we should have a really strong Performance Plus Motor Oil Chevy there."
ABOUT GMS RACING
GMS Racing competes full-time in the NASCAR Camping World Truck Series with drivers Cody Coughlin, Johnny Sauter, Justin Haley and Dalton Sargeant, and the NASCAR XFINITY Series with Spencer Gallagher. Since the team's start in 2014, GMS Racing has grown to occupy several buildings located in Statesville, N.C. The campus also includes operations for GMS Fabrication.
SOCIAL MEDIA
To keep up-to-date with the latest news, information and exclusive content, follow GMS Racing on Facebook, Twitter, and Instagram.