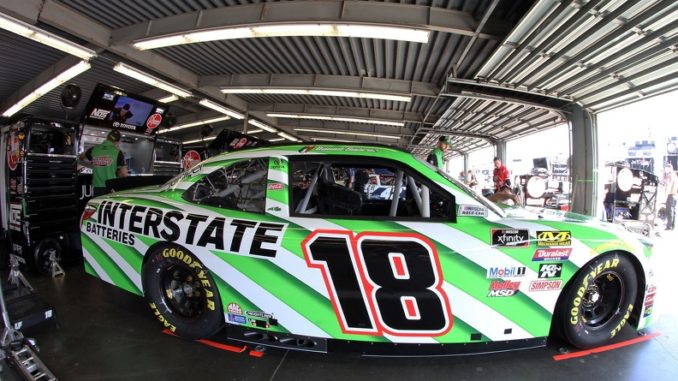 During an appearance on SiriusXM NASCAR Radio, Steve O'Donnell said that additional limits may be placed on Monster Energy NASCAR Cup Series drivers dipping their toes in the lower divisions.
"I think it's trying to find that right balance," O'Donnell said Monday. "Some of the tracks we race on don't have a Monster Energy race and is that a track that maybe one of those drivers could show up and race at? Perhaps.
"More and more, the fans are speaking very loudly that they like the rising talent that we have in this series and we do as well and the established veterans that are there. That is continuing on and we'll have to make a decision really, really quickly in terms of what we do for 2019. We took a pretty bold step this year and that's something we've got to evaluate and see if we want to go further."
Currently, NASCAR doesn't allow any Cup drivers in the the XFINITY Dash4Cash races, the regular season finale at Road America or the final 10 races in the XFINITY Series playoffs.
Also, the NASCAR Camping World Truck Series doesn't allow Cup competitors in their regular season finale at Bristol Motor Speedway or their eight-race playoffs either.
In the XFINITY Series, there have been 1,360 total laps run at Daytona, Atlanta, Las Vegas, ISM, Auto Club, Texas, Charlotte and Pocono, all with Cup regulars in the field. In those races, Cup drivers have led 1,054 (77 per cent) of laps in those events.
Cup drivers have also won six out of the seven of those races as well, with Tyler Reddick being the lone standout at Daytona.