Is the "Big 3" in NASCAR Becoming a Four Letter Word?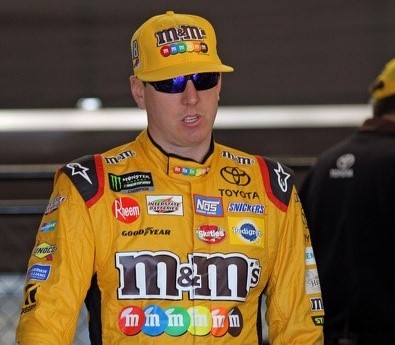 It seems that over the past month we have heard the talking heads of NASCAR repeatedly gushing over what they are now calling, "The Big 3." Of course, they are referring to Kyle Busch, Kevin Harvick, and Martin Truex, Jr. Those three drivers have won 14 of the 19 races so far in 2018. Harvick and Busch both have five wins each, while Truex has four. When you take out the restrictor plate races, these three have won 14 out of 17 with Clint Bowyer winning two and Joey Logano winning the other one. Bowyer's second win was a rain shortened victory at Michigan where Kevin Harvick had the dominant car, leading 49 out of the 133 laps ran.
While some people are applauding what these three drivers have accomplished many others have been turned off by the lack of winners so far this season. In fact, I had to go all the way back to 1978 to find less winners over the first 19 NASCAR Cup Series races. In 1978, there were six different winners through 19 events with Cale Yarborough and Darrell Waltrip tied with five wins each. Benny Parsons and David Pearson both had won three races and Bobby Allison had a pair of wins. Lennie Pond was the sixth driver, getting his lone career win during the 19th race of the 1978 season at Talladega.
Three other times there were only seven winners through 19 races – 1979, 1981, and 1996. In 1979, Waltrip won five out of the 19 and in 1981 he won seven out of those 19 races. Jeff Gordon won six out of the first 19 in 1996. Dale Earnhardt, in his 1987 tear, won an astounding eight out of the first 19 races, however, there were still nine different winners over that span.
The most impressive year was 2003 with 14 different winners in 19 races. 1988, 2001, 2007, 2011, and 2012 all had 13 different winners over the first 19 races. The 2000 campaign had 12 different winners over that span but had no repeat winners over the first 10 races of the season.
Over the past few seasons there has been a wide array of winners. 2011-2012 both had 13 winners, 2013-2016 had 11 winners each year, and 2017 had 12.
Here's the list:
Do you think having fewer winners makes the races less entertaining? To me, this is becoming a lot like Formula 1 with a few drivers dominating the rest of the competition. I'm not sure NASCAR wants that kind of F1 comparison. I have heard for years that the competition in NASCAR is the closest and best ever, but this seems to dispel that theory. Look at that 2003 season for example:
1) Daytona – Michael Waltrip, DEI Chevy
2) Rockingham – Dale Jarrett, Yates Ford
3) Las Vegas – Matt Kenseth, Roush Ford
4) Atlanta – Bobby Labonte, Gibbs Chevy
5) Darlington – Ricky Craven, Cal Wells Pontiac
6) Bristol – Kurt Busch, Roush Ford
7) Texas – Ryan Newman, Penske Dodge
8) Talladega – Dale Earnhardt, Jr., DEI Chevy
9) Martinsville – Jeff Gordon, Hendrick Chevy
10) California – Kurt Busch, Roush Ford
11) Richmond – Joe Nemechek, Hendrick Chevy
12) Charlotte – Jimmie Johnson, Hendrick Chevy
13) Dover – Ryan Newman, Penske Dodge
14) Pocono – Tony Stewart, Gibbs Chevy
15) Michigan – Kurt Busch, Roush Ford
16) Sonoma – Robby Gordon, Childress Chevy
17) Daytona – Greg Biffle, Roush Ford
18) Chicago – Ryan Newman, Penske Dodge
19) New Hampshire – Jimmie Johnson, Hendrick Chevy
When you break that down by team: Roush (5), Hendrick (4), Penske (3), DEI (2), Childress (1), Gibbs (2), Yates (1), Wells (1). Chevy won nine races, Ford won six, Dodge won three, and Pontiac had one win. I think it's more exciting when you go into each race not knowing who may come out on top. The 2003 season wound up with 17 different winners through the 36 race season.
Over the course of the entire season, 2001 reigns supreme with 19 winners in 36 races. 2002 and 2011 both had 18 winners in 36 events. 1988, 1990, and 1991 all had 14 winners over 29 races.
With the dominance shown by Busch, Harvick, and Truex, there's no reason to think this is going to slow down anytime soon. Statistically, Busch and Truex are both in the top five at New Hampshire over the past two years and Harvick is eighth with three top 10's and a win. Truex has never won at NHIS in the Cup Series, and with this being one of his seemingly endless list of home tracks, I'm sure he wants to break that drought.
Will the 2018 season continue to be dominated by the "Big 3" or will a few other drivers break through and attempt to spoil the party? How many wins do you think each of these drivers will wind up with once the dust settles? It's hard to bet against any of these drivers from week-to-week and we could be on the verge of dominance like never seen before in the Cup garage if this torrid pace continues throughout the rest of the 2018 season. If that is indeed the case the term "Big 3" may in fact become a four letter word in the world of NASCAR fans.
**The opinions expressed on this site are not necessarily those of the publisher, management or staff. All comments other than website related problems need to be directed to the author. (c)OnPitRoad.com. **