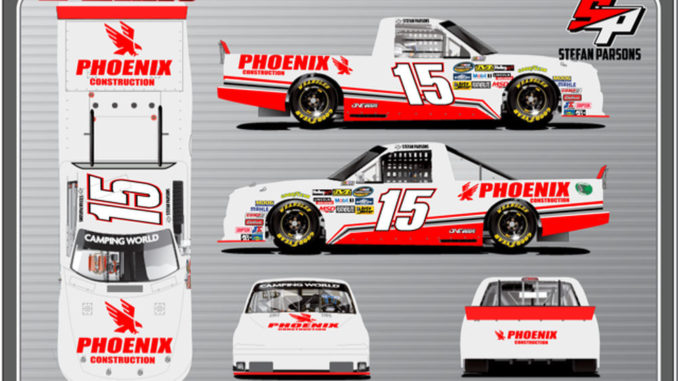 Phoenix Construction Services Inc. will serve as Parsons' primary sponsor in Thursday night's 'UNOH 200'.
Stefan Parsons has racing in his blood.
He has been around the sport his entire life as the son of former NASCAR driver and Cup Series team owner, now Fox Sports 1 race commentator, Phil Parsons and nephew to NASCAR Hall of Famer Benny Parsons. He now looks to make a name for himself in the NASCAR Camping World Truck Series.
"I'm super excited to make my truck debut at Bristol," said Stefan Parsons. "I can't thank Jay Robinson and everyone at Premium Motorsports enough as well as James Finch & Phoenix Construction for giving me this opportunity. I'm excited to work with Mike Hillman Sr and Peter Sospenzo as I make my NASCAR debut in the #15 Phoenix Construction, Chevy Silverado."This is something I've been dreaming about my whole life and I can't put into words what this means to me. My family has a history of winning at Bristol and I hope to continue the tradition."
The 'UNOH 200' will take place at Bristol Motor Speedway on Thursday, August 16, 2018 at 8:30 PM EST. Live Coverage on FOX