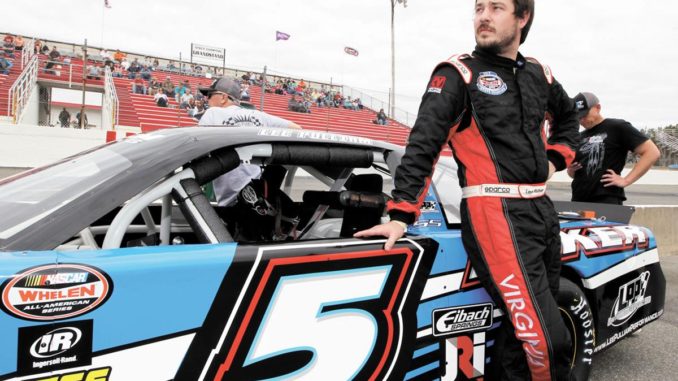 SOUTH BOSTON, Va. (October 31, 2018) – It's what a championship afternoon of racing should look like: lots of race cars, many of the region's top drivers and two titles on the line in the AutosByNelson.com 250 at South Boston Speedway Saturday afternoon.
After visiting four states and a dozen race tracks over the course of seven months, the CARS Response Energy Tour's season is boiled down to Saturday afternoon's two 125-lap races, one for the Late Model Stock cars and the other for the Super Late Models.
Gates open at noon with the Super Late Model race set to begin at 3 p.m. followed by the Late Model Stock race. There will be a fan appreciation event on the front stretch at 1:45 with cars and drivers from both races.
Admission is $10 in advance, $15 on Saturday. Children 12 and under will be admitted free with a paying adult. Advance tickets, which are available until 5 p.m. Friday, may be purchased by calling 877.440.1540.
Twenty-nine cars are entered in the Late Model Stock race, one of the largest fields of the year for a CARS Tour event. Seventeen cars are entered in the Super Late Model event.
There will be quite a few faces familiar to South Boston fans in each race.
CARS Tour Late Model point leader Bobby McCarty finished second in the 2017 South Boston Late Model standings with four wins. Lee Pulliam, winner of four NASCAR Whelen All-American Series national championships and many South Boston races, is second in the points in his first season in the CARS series. He enters Saturday's race, his first start of the season at South Boston, 20 points behind McCarty.
Timothy Peters, former South Boston track champion and winner of the NASCAR Camping World Truck Series race at Talladega a few weeks ago, is also entered, along with Nelson Motorsports teammate Brandon Pierce, who won at South Boston earlier this year.
Colin Garrett, the 2017 South Boston Limited Sportsman champ, will be doing double duty, driving in both the Late Model and Super Late Model races.
Jessica Dana, winner of three South Boston Limited races this season, will be making her CARS Tour Late Model debut on Saturday.
Other drivers with South Boston roots entered include Stacy Puryear, Eric Winslow, Ronald Hill and Deac McCaskill.
Jared Fryar leads the CARS Tour Super Late Model points headed into Saturday's events, with Raphael Lessard second and Corey Heim third.
A couple of second-generation drivers with familiar names are entered in the Super Late Model race, including Tate Fogleman, son of former South Boston winner Jay Fogleman, and Taylor Stricklin, son of former NASCAR Cup driver Hut Stricklin.
On Friday, there will be a full afternoon of practice, which is free to fans. Gates will be open for the first session, which begins at 1:30 p.m.