Kevin Harvick's Spoiler Found to be Illegal Post Texas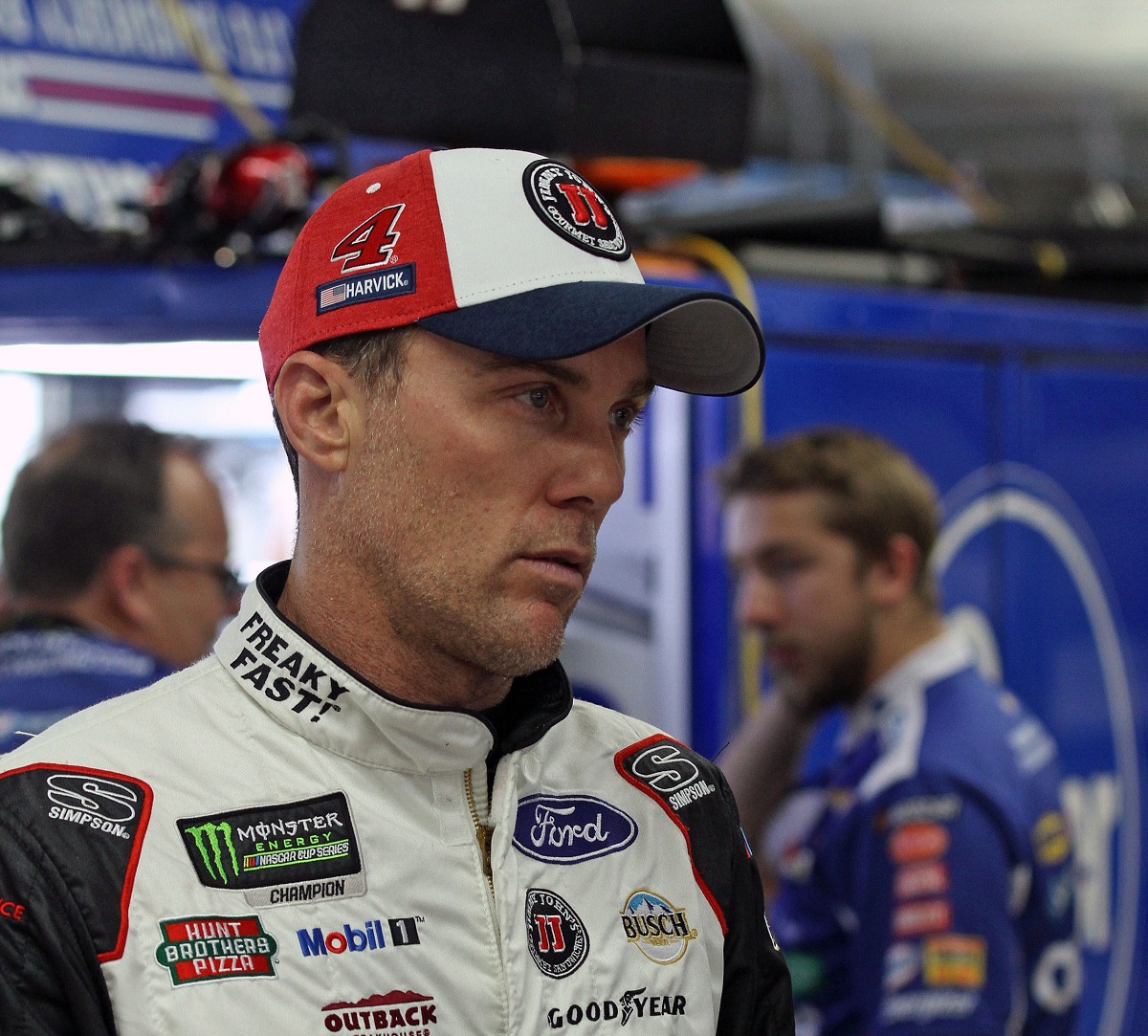 UPDATE: NASCAR has explained the issue with the spoiler on the No. 4 car. NASCAR's Vice-President of competition stated all teams are required to purchase a spoiler for competition as use that spoiler "as-is".  The spoiler used by SHR is believed to have been manufactured by the team. The spoiler appeared to be exactly the same as the standard spoiler, however, it was slightly off-center in relation to the centerline of the car, thus providing an aerodynamic advantage. The difference was hard to detect visually. However, one official apparently noticed something seemed a little off, and scrutinized the spoiler much more when taken back for more in-depth inspection. It is there where the difference was discovered.
The race winning car of Kevin Harvick was found to have an illegal spoiler during NASCAR technical inspection at the Research and Development center following this weekend's race at the Texas Motor Speedway. NASCAR has assessed a 40-point penalty and suspended crew chief Rodney Childers for the last two events of the season at ISM and Homestead.
NASCAR has also stated that Harvick will not be able to use the win for an automatic championship berth and now must race his way into the championship four. With the penalty, Harvick is now only three points above the cut line heading into this weekend's race at ISM.
Stay tuned to On Pit Road for more news as it becomes available.