Casey Mears to Compete in Daytona 500 for Germain Racing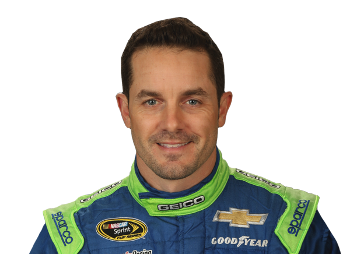 Casey Mears will make his return to the Monster Energy NASCAR Cup Series for the first time since 2016. Mears will drive the No. 27 Chevrolet for Germain Racing in the season opening Daytona 500.
Mears previously drove for Germain Racing n the No. 13 beginning mid-2010 season until his last MENCS start in 2016. Ty Dillon became the driver of the No. 13 Germain Chevrolet at the start of the 2017 season.
The No. 27 will be a collaborative effort between Germain Racing and Premium Motorsports. Pat Tryson will serve as crew chief and race day support will be provided by Premium Motorsports. The agreement with Mears is currently a one race deal.
"I have considered running a second car in the Daytona 500 for years," said Bob Germain, team owner of Germain Racing . "My immediate focus is still on our No. 13 team and the full season that Ty Dillon will run. However, when the chance to field a second car with Casey Mears came together this year with Jay Robinson building the car and providing the at-track crew, I wanted to jump on it."
Mears has 488 starts in the MENCS scoring one win, 13 top-fives, and 51 top-10's.