Pit Road Needs to Become a Safer Place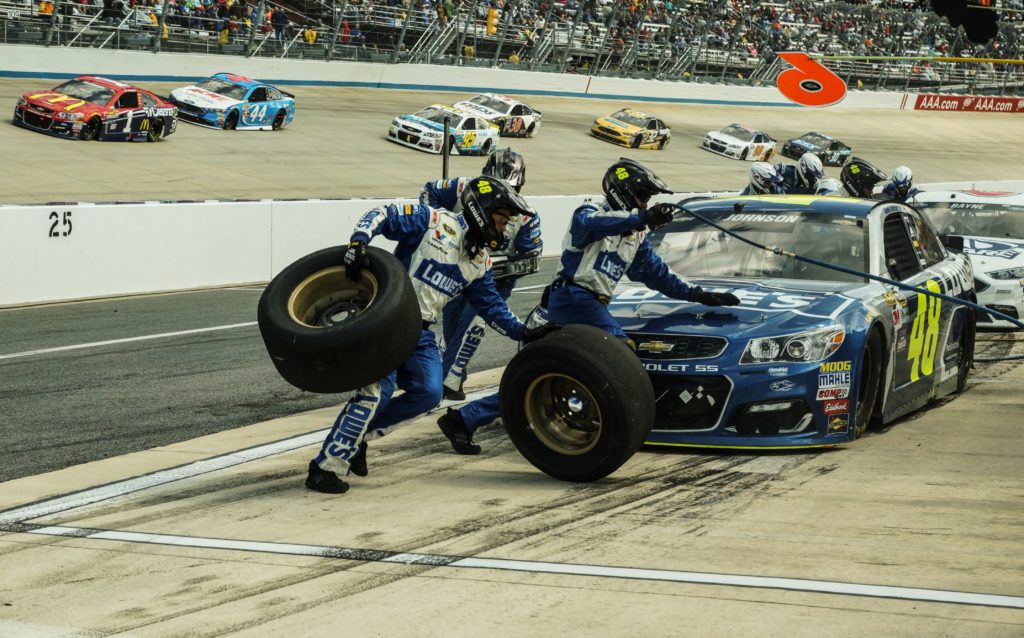 With two injuries on pit road in the first two weeks of the NASCAR season, pit road safety is starting to be a subject of conversation in NASCAR.
In case you missed it, Billy Rock, the jackman for NASCAR Gander Outdoors Truck Series driver Bryan Dauzat, was hit and sent flying up into the air when the brakes on Dauzat's No. 28 failed after he ran over debris at Daytona. Rock suffered a broken shoulder.
This past weekend in Atlanta, Anthony Pasut, gasman for Chris Buescher, suffered a broken fibula and a torn ACL when Ryan Preece, another JTG driver, got into the back of the No. 52 driven by BJ McLeod on pit road. Both men are expected to recover from their injuries.
Earlier today, Kevin Harvick was speaking with Larry McReynolds on SiriusXM NASCAR Radio and suggested, among other things, that the size of the pit boxes should be made longer to make it safer for the over-the-wall crews.  He said that since the field is smaller, there are three stalls not being used and that space should be divided among the other 37 stalls. Harvick also stated that it would take little more than scrubbing some ground lines and repainting them. He also went on to suggest, that where possible, all pit boxes should be the same size throughout the race circuit.
I have to be honest, I hadn't given much thought on how to make pit road safer but after hearing the comments today, I have a tendency to agree that making the pit stalls longer will help make pit road safer for the crew members that have to go over the wall.
Nothing will make pit road 100% incident free, but if we can make it safer without affecting the integrity of the race, I'm all for it.