Lapped Cars Should Not be Required to Move Out of the Way.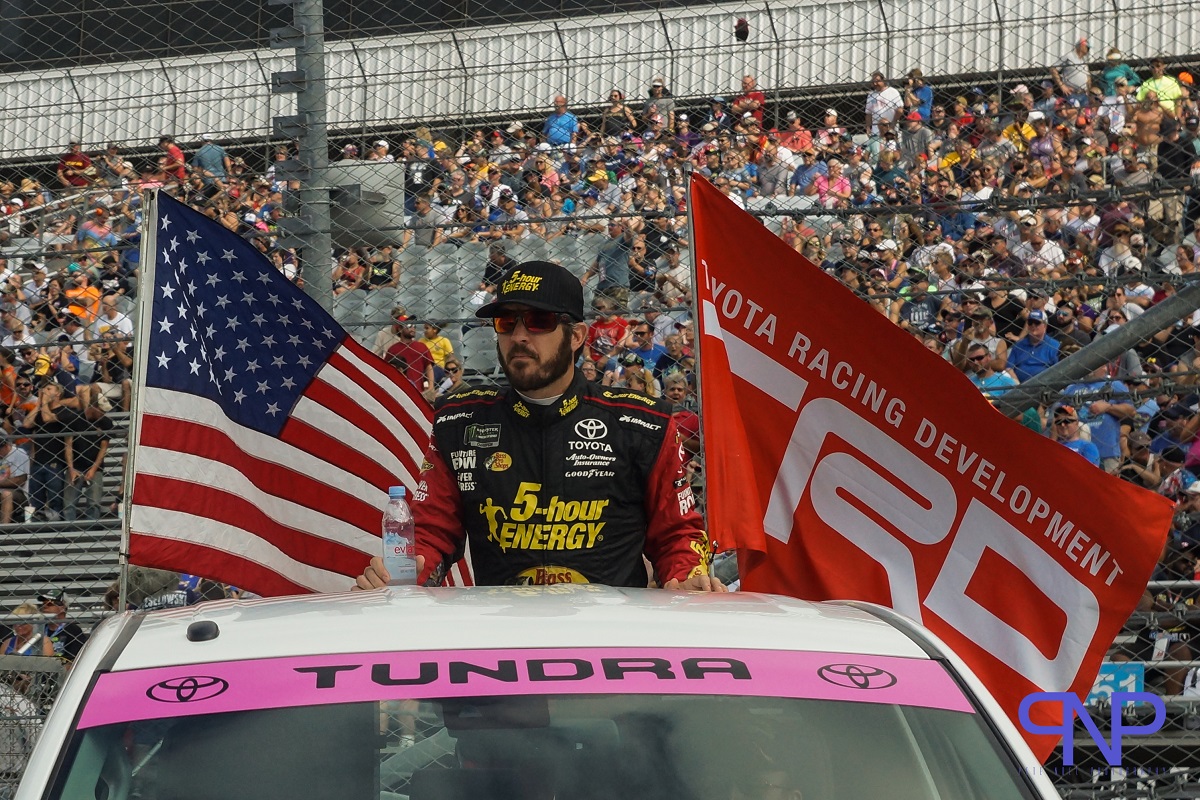 It seems that Martin Truex Jr. is a little upset with Ricky Stenhouse Jr. over his refusal to get out of the way and let MTJ pass him since Stenhouse Jr. was a lap down and MTJ was racing for the win.  It begs the question whether lapped cars should get out of the way of lead lap cars and let them pass.  While I do like MTJ and he is a talented driver, he's completely wrong on this one.
One, Stenhouse was only one lap down and he was in the lucky dog position.  Two, he was running a fast car and was racing to get back onto the lead lap.  Three, with the current points system every lap and every position counts and could mean the difference between racing for a championship and racing for contractual obligation.  Four, this is racing and as long as a driver has a competitive car and stands a chance at winning, they are under no obligation to let ANYONE pass them.
Had Stenhouse been running a car that was beat up and obviously slower than those in front of him or if he was several laps down, then I could see Truex's point.  But he wasn't.  I get that MTJ is a very courteous racer and would have moved, but that's his choice…not his obligation.  As a fan, I would be very upset if my driver moved out of the way if he didn't have to, especially toward the end of the race.  I want my driver to race hard for the win every week.  I want them to try to hold on to their position and if another driver passes him, it's because the other driver raced harder.
I want to hear what you have to say though.  Should Stenhouse Jr. have moved out of the way and let Truex pass him or should have MTJ raced him harder for the position?